News
Fall in leasing complaints but PPI scandal continues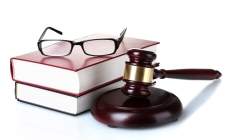 The UK Financial Ombudsman Service (FOS) resolved a record 518,778 disputes over the twelve months to 31 March 2014 according to its annual review, with payment protection insurance (PPI) claims continuing to make the majority of the claims.
Overall the FOS recorded 2.36m initial enquiries resulting in 512,167 new disputes, meaning roughly one in every 4.6 enquiries resulted in a dispute.
Total PPI claims in the period rose to 399,939, up 6% on the period before, accounting for 78% of all complaints. 72% of these were brought by claims-management companies, up from 57% the previous year.

In response to this rise, the FOS said: "After falling last year, it is disappointing that the proportion of complaints brought to us by claims managers increased during 2013/2014."
While overall grievances were up, complaints about hire, leasing and renting fell 4% from 304 to 291 in the period.
Debt collection complaints also fell, down 32% to 557, while hire purchase complaints fell 7% to 1,511.
Overall, 58% of disputes resulted in compensation for consumers.
The FOS also noted four of the UK's largest banking groups accounted for 63% of all complaints.