News
First Asset Finance moves office, appoints managing director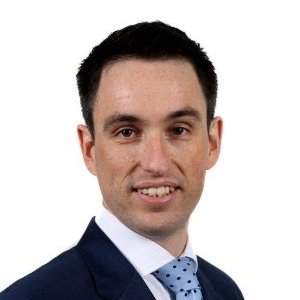 First Asset Finance (FAF) will move offices and has created a managing director role to lead its asset finance business.
By Monday 10th December the business' address will be Capital Tower, 91 Waterloo Road, SE1 8RT.
Patrick Sherrington has been appointed as managing director, with effect from 1st January 2019.

Patrick Sherrington said "I am very pleased to have been given this exciting opportunity to lead the Group in its new format. Having been awarded Asset Finance Intermediary for 2018 by Leasing Life the business moves into the New Year with much confidence that we can build upon the excellent relationships that have been developed over the past few years"
Simon Jones moves to chairman of the Group with immediate effect and Martin Vodden as director will take on special responsibility for technical and operational issues.
Jones said: "This is a natural progression for the business and I am confident that it passes into a safe pair of hands in Patrick who brings with him a wealth of experience in growing teams and businesses in the banking and asset finance sector. As our product offerings expand we are fortunate to have his support, drive and focus in ensuring we reach our targets as well as building enterprise value."
Within the group, FAF Capital said it had approval for two substantial receivable discounting facilities that it said would significantly improve the group's ability to write new business.
First Asset RV continues to deploy its sizeable "patient capital" facility by investing in residual values alongside traditional funders ensuring both competitive pricing and agreeable accounting treatment for customers.
In November 2017, First Asset Finance secured a £10m funding line from Shawbrook bank.
The facility was used to support the growth of FAF's business in underwriting asset residual value risk for bank-owned and captive lessors.
Established 40 years ago as a structured finance intermediary, FAF has been underwriting asset residual value risk on its own account since 2008, originating a book of over £250m of assets including commercial vehicles, waste handling and industrial plant machinery.