News
Fleet Friday: Congestion charges, cameras and recruitment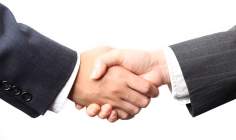 The recruitment streak continues in this week's Fleet Friday, joined by news of congestion charges, cameras and a company gaining a South African distributor, by Jonathan Minter
Congestion charge hike unfair on fleet operators: FTA
The Freight Transport Association (FTA) has complained that the 17% increase to the London Congestion Charge for companies on a fleet scheme is an "unfair tax on business."

The FTA said it supported the aim of the Congestion charge to deter non essential journeys, but added it was not possible to deliver goods on public transport.
Natalie Chapman, FTA's head of policy for London, said: "Commercial vehicles making essential deliveries, such as keeping the capital's shelves stocked and supplying London's hospitals should be exempt from the Congestion Charge.
"But not only are they forced to pay to use the road network in Central London, they have now been unfairly clobbered with a bigger rise than casual users of the scheme."
Chevin's Fleetwave gains African distributor
South African fleet management company FleetAfrica has signed a deal to distribute software provider Chevin's FleetWave management software in a number of African markets.
FleetWave will initially be adopted to replace FleetAfrica's in-house legacy fleet management system, before being offered to the general market.
Kamogelo Mmutlana, managing director of FleetAfrica said "Both within our customer base and elsewhere, we believe that there is a high degree of interest in Management information systems that can provide a sophisticated infrastructure for fleet management."
ALD strengthens sales team
ALD, the fleet management division of Société Générale has made a number of appointments to its sales team, as the company plans to expand into the public sector.
Gary Willcocks has been promoted from corporate sales manager to head of new businesses sales, while Bernard Tomkins has been appointed corporate sales manager specifically for the public sector. Tracy Paton has been appointed as bid manager.
ALD also reported its total fleet size in December 2013 was up 18%, year-on-year, to over 97,000 vehicles. The company expects this figure to break the 100,000 figure in 2014.
Fleet operators want CVs with camera: TrackCompare.co.uk
Witness cameras should be installed in all commercial vehicles, according to 93% of fleet operators who took part in a TrackCompare.co.uk survey.
Kjell Anderton, a TrackCompare director, said: "This survey is in line with our own experience. As online providers of Eyescan witness cameras, we've seen interest soar over the last few months.
Alphabet recruits fleet management specialist
Fleet provider Alphabet has recruited Pete Lines to the newly created role of product development manager.
In this role, Lines will work with business development and corporate mobility teams in a number of markets to bring innovations such as EV, mobile apps and technology to the fore.
He was previously a senior risk analyst for Inchcape Fleet Solutions.
Lex Autolease sins charity contract
Fleet management company Lex Autolease has been selected as the sole fleet provider for healthcare charity Sue Ryder.
The charity has leased 90 Skoda cars and 30 Renault vans under the agreement. The 30 vans were customised with lighter fittings and weighing systems, and will be used to collect bulk cloths and household goods across the South.
Free download worth over $5000
Download our 2018 Technology, Media and Telecoms Predictions Report
Worth up to $5,850
In this report, we look at the 30 big tech themes for 2019, identifying winners and losers for each theme. This report will impact all industries helping:
CEOs/Senior Staff: in all industries understand the disruptive threats to their competitive landscape
Investors: Helps fund managers focus their time on the most interesting investment opportunities in global TM