News
Fleet Friday: promotions, negotiations and associations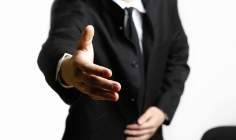 The weekly round up of fleet news. This week there are new heads at ACFO and Mercedes-Benz Fleet, plus news from the BVRLA and Creditsafe. By Jonathan Minter and Isabella Grotto
---
Promotions at Mercedes-Benz UK
Nick Andrews has been promoted from head of fleet at Mercedez-Benz UK to fleet and remarketing director, adding used cars and remarketing to his responsibilities.

Mercedes fleet, under Andrews, saw a 20% rise in fleet registrations to 50,573 in 2013.
Sally Dennis has taken his place as head of fleet, and said: "My first job will be to continue the momentum we've built up within the fleet sector."
Increasing number of customers seek to renegotiate terms
Company credit report provider Creditsafe has found that 65% of car leasing specialists had customers attempt to renegotiate the terms of their rental agreements in the final 12 months of their contract.
The main reason for renegotiations was cited as a desire to amend the length of the lease agreement or extend the contract mileage.
The company also found that 76% of companies had witnessed an increase in payment issues, with 32% of companies losing money as a result of customers declaring insolvency or bankruptcy.
BVRLA adds Drive Software Solutions to association
Drive Software Solution, responsible to fleet management tool DRIVE, has become an associate member of the British Vehicle Rental and Leasing Association (BVRLA).
Andrew Burns, chief executive officer of Drive Software said joining the BVRLA was a demonstration of the company's commitment to the vehicle leasing sector.
Arcadia fleet manager named ACFO chairman
John Pryor, fleet and travel manager at fashion group Arcadia Group, has been elected as chairman of the Association of Car Fleet Operators (ACFO), the UK representative body for fleet decision makers. His term will last for 12 months.
Pryor has been in charge of Arcadia's fleet for 25 years, and an AFCO member for 16.
He succeeds Damian James, who stepped down as both chairman and director of ACFO at the body's AGM.
ACFO issues warning on parking fines
At the ACFO's annual meeting members called on hire purchase and leasing companies to not automatically pay and recharge parking fines incurred by company car and van drivers.
Once a parking fine has been paid it cannot be appealed, so members called on leasing companies to use technology such as text and email to notify customers, as opposed to pay it and recharge the drivers.
Additionally, ACFO pointed out that, of the firms that automatically pay and recharge fines, 86% added an administration fee.