News
GE Capital mid market report: the lasting effects of the crisis on leasing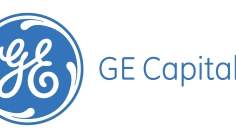 The lack of finance over the past few years has led companies towards new forms of finance beyond bank loans, Professor Stephen Roper of Warwick Business School has told Leasing Life, and said: "Many firms have learned quite a lot about alternative finance in the period. They won't unlearn that and will carry that forward into trying to use a broader set of financing options as they go forward."
Roper was commenting on the third annual GE Capital mid-market survey, which he wrote, and added: "So one legacy of the financial crisis will be firms being aware of, and seeking to use that broader range of finance."
The survey involved approximately 4,000 medium sized companies from the UK, Germany, Italy and France (together EU4)
In the EU4, 55% said they were either somewhat or highly reliant on commercial leasing or structured finance to satisfy their current finance needs. By country, 67% of Italians answered they were in some way reliant on commercial leasing, followed by the UK at 56%, Germany 55%, and just 45% of French medium businesses reliant on leases.

Averaged across the continent, leasing was still behind banks loans, retained earnings and owner equity, which were all selected by over 60% of respondents.
Leasing, however, was also the fasted growing form of finance, with the percentage of people reliant on it in some way increasing by 8%, followed by external private equity and factoring (6% each) when compared to the 2013 report. Bank loans and owner equity grew by just 3% and 2% each and retained earnings shrank -1%.
Roper added: "firms seeking a more balanced or broader portfolio of alternative sources of finance. This is about a growth story. As firms are seeking to grow what they are seeking to do is to fund that by a broader range of sources than they used in the past.
"Firms are moving from where they're not necessarily investing and working within existing capacity, to a situation where looking forward they're anticipating quite rapid growth in domestic and export markets, so there is a willingness to invest in new skills and people, and the kit that goes with them."
This investment was strongest in the UK and Germany, followed by Italy, with French medium sized companies seeing the weakest growth in investment.
In both the UK and Germany, businesses said they were intending on increasing investment most in IT. Hardware, telecoms and technology were the most popular area for investment in both countries (35% and 34% of respondents respectively), followed by IT software (32% and 33% respectively). In Germany, plans to invest in IT software were level with sales & marketing, and training & development.
Sales & marketing was the most popular sector for Italian companies with intended investment among 25% of respondents, followed by IT hardware, at 23%.
Also speaking with Leasing Life, Maurice Benisty, chief commercial officer of GE Capital International, said: "Investing in IT software is clearly a priority for many mid-market firms – particularly in the UK and Germany – and we are seeing this reflected across our European businesses too.
"Following significant capex investment in manufacturing equipment and also smaller ticket items such as office equipment, it is now evident that many firms are keen to invest substantially in back office infrastructure to match modernisation efforts at the front end."
French investment looked less likely to grow than the other countries, with office equipment actually due to shrink 4% over the next 12 months. Developing new or improving goods and services was the area companies intended on in increasing investment, at 18%, followed by R&D, 17%.
In the UK, 35% of medium sized firms asked said they felt constrained by a lack of options, and GE said the projected revenues lost as a result of lack of finance could reach £68bn in 2014.
Ilaria del Beato, chief executive officer of GE Capital UK told Leasing Life: "Our research shows that a significant number of UK mid-market firms – over a third – feel constrained by a lack of access to finance. This crucial segment of the economy deserves to have funding made available to them quickly and simply in order to help them grow."
She added "As UK firms grow and evolve, the types of assets required can change too. We are now seeing a requirement to provide solutions tailored to the needs of their growing businesses. For example, equipment is now becoming part of a wider solution that can include software, hosted solution, additional services and maintenance.
When asked what finance sources they would like to have more access to in the future, banks loans were by far the most popular option, at 37% across the EU4 compared to 11% who said they wanted more access to leases.
Benitsy concluded; "The research also shows that there is clear appetite for – and reliance on – leasing among many European mid-market firms, who are seeing the benefit of leasing as a flexible financing solution to help their business grow.
"Whilst high street banks remain the most preferred future finance solution, we see leasing as a growth area for European financing as the traditional financing landscape continues to evolve."