News
Golden weighs in on lease accounting standards disagreement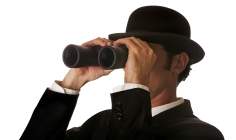 Russell Golden, chairman of the US's Financial Accounting Standards Board (FASB) has commented on the ongoing disagreement on lease accounting regulation between the board and its international counterpart, the International Accounting Standards Board (IASB).
Since a meeting between the two organisations in March failed to deliver the hoped-for progress on a common lease accounting standard, the IASB and FASB have shown little sign of reconciling their differences on several issues pivotal to convergence.
Asked by Leasing Life's sister publication The Accountant in June whether he thinks the lack of common ground is a worrying sign for convergence, Golden said meetings remained numerous and frequent between the organisations, both of which are working towards finding an improved common solution on leases.

Disagreements continue to mar the debate, Golden conceded, but he remains hopeful that progress is being made. In particular, he said: "At this point we have a disagreement on the income statement but we agree that all leases should be depicted in the balance sheet. We've agreed with the short term exception."
"With respect to small ticket leases, the IASB agreed to have a carve-out for small ticket leases and the FASB agreed we need to research this question further," he explained, "So I don't think we have a disagreement, we are continuing to research whether or not that is something that could or should be allowed for in the US."
Recent revenue recognition marked "a great achievement for both boards", Golden added, saying he still feels confident they will finds a common solution for leases.
For the time being, he said: "I think the best thing we can do is to really understand what the various investors think we can do to serve those investors."