News
Grossman named CFI associate director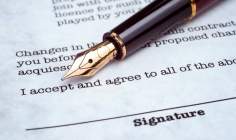 International finance company Connaught Finance Investments (CFI) has hired Claudius Grossmann as an associate director.
CFI is largely focused on the Asian market, and Grossman has spent much of his career there as well, namely in Japan, China and Hong Kong.
While having previously worked in investment banking, project financing and real estate, he has spent the past seven years as the general manager of Deutsche Leasing's Chinese operations, based in China.

CFI, which has an office in Frankfurt, Germany, said Grossmann's appointment was to: "contribute to the expansion and success of CFI, building up among others good and extensive relationships with German/European SME and vendors operating in Asia and beyond."