News
Gupta acquired Diamond Bank for UK trade finance to Commonwealth after Brexit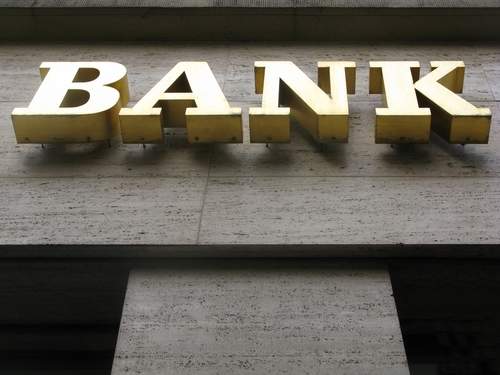 Wyelands Bank owner Sanjeev Gupta acquired Nigerian Diamond Bank's UK-regulated banking subsidiary, Diamond Bank (UK), subject to regulatory approval.
In a release, a spokesman said significant gaps continued to exist in bank and non-bank funding availability for trade, commodity and supply-chain finance, globally.
In 2016 Gupta acquired Tungsten Bank, which was renamed Wyelands Bank in 2017.

Wylands was established to address market gaps in funding for trade and working capital solutions to support UK industrial companies wanting to trade with developed economies worldwide.
Diamond Bank UK will be renamed British Commonwealth Trade Bank (BCTB) and will address those same gaps for trade in developing economies, particularly within the Commonwealth.
Like Wyelands Bank, BCTB will be separately capitalised and independently governed and managed, said the release.
Separately, Wyelands Capital, also part of the GFG Alliance owned by Gupta acquired  Transworld Credit Corporation, now being renamed Centinel Insurance Corporation (CIC), as well as investing in a joint venture with international working capital solutions business, Demica. These businesses are both regulated by the FCA.
Sanjeev Gupta said: "Finance is the lifeblood of our economy. Our first bank, Wyelands Bank, saw a gap in effective financial servicing for mid-sized UK industrial companies targeting developed countries worldwide and, after a successful first year, is now well on its way to becoming a leading institution in this market segment.
"The acquisition of BCTB, with its particular global networks, breadth of experience and specialist expertise in developing economies, will enable us to focus on a very different market gap; providing tailor-made financial solutions that enable UK businesses to access specific fast-growing markets, especially within the Commonwealth.
"GFG companies have a long history in trade with the Commonwealth and we hope to use both what we've learned and our worldwide contacts to help design a British bank focused on helping UK companies to access exciting new opportunities. Britain is a nation of traders, and, with our government's new focus on international trade, we hope to play a key role in connecting UK businesses to customers and opportunities across the world, especially in the developing Commonwealth markets, where Britain has a long and rich history."
"Post Brexit, there will be a heightened need to provide competitive financing to British companies in the commodities and industrial sectors as they seek to grow in new markets globally. BCTB will aim to be the 'bridge' between borrowers and lenders for trade with these markets."
Uzoma Dozie, chief executive of Diamond Bank said: "We feel the proposed sale of our UK subsidiary, DBUK, to the GFG Alliance will provide our UK clients, employees and stakeholders with a new shareholder committed to developing its activities and business. Our particular attraction is the experience the GFG Alliance has in managing regulated businesses, as well as knowledge of Africa, which forms a key competency of DBUK."
Secretary of State for International Trade, Liam Fox, said: "GFG's acquisition of Diamond Bank UK will go a long way in helping UK businesses access opportunities in some of the world's largest and fastest-growing markets. This includes the Commonwealth – with a third of the world's population – where the bank has a strong presence.
"As we leave the European Union, it is essential that we make the most of trade and investment to help secure UK jobs, growth and prosperity. This is why my international economic department is helping companies seize the global business opportunities ahead."
Free download worth over $5000
Download our 2018 Technology, Media and Telecoms Predictions Report
Worth up to $5,850
In this report, we look at the 30 big tech themes for 2019, identifying winners and losers for each theme. This report will impact all industries helping:
CEOs/Senior Staff: in all industries understand the disruptive threats to their competitive landscape
Investors: Helps fund managers focus their time on the most interesting investment opportunities in global TM