News
Hitachi launches FCA compliance service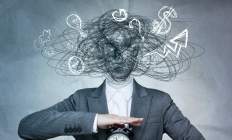 Hitachi Capital Business Finance has launched a free service to help brokers meet new UK Financial Conduct Authority (FCA) requirements without causing a strain on their businesses.
The company said it had teamed up with advisory firm Compliancy Services UK and made a "significant" investment in the service, which the company is providing as an added value to its brokers.
Hitachi said it held an initial engagement with 200 brokers and of these 80% proceeded to book in for the service.

Gavin Wraith-Carter, head of risk at Hitachi Capital Business Finance explained the need to help brokers: "After many years of broken trust in the big banks, the integrity of the broker sector depends heavily on everyone fully embracing the regulatory regime, particularly the need for a strong and disciplined market.
"The reality for many brokers, however, is the amount of time and money involved in getting authorised is a real challenge. For many, this could result in walking away from the market or not taking on regulated business."
He added that Hitachi was also planning on collaborating with the National Association of Commercial Finance Brokers over the coming months.
Hitachi is not alone in looking at ways to help the broker community, with a number of companies and bodies also looking at ways to help brokers cope with the increased regulatory pressure they are under.