News
HTB appoints asset finance operations director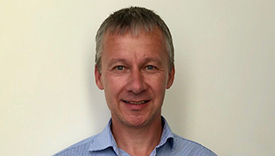 Hampshire Trust Bank (HTB) has appointed an operations and strategy director for the asset finance business.
Kevin Tonge joins from Aldermore Bank, where he has worked since 2014. Prior to this, he spent nine years with ING in senior managerial roles. Starting September 2018, Tonge will become a member of the asset finance leadership team, providing direct support to Jon Maycock, managing director for the division.
Maycock said: "This is a significant hire for the Bank. Kevin is one of the most talented and experienced professionals in the market and will play a crucial role in delivering growth in the Bank's Asset Finance division."

HTB chief executive, Matthew Wyles, said: "Kevin is a class act. His skills and experience will be invaluable as we build our position in the asset finance market through innovation, expertise and great customer service. I am personally committed to making HTB a magnet for the brightest and best talent in the industry."
Last month, HTB hired Stuart Urquhart as a business development manager for the asset finance team.