News
IGF sees 76% increase in lending to SMEs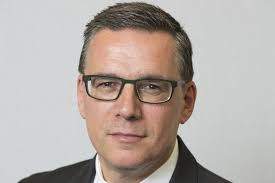 Independent Growth Finance (IGF) has increased its lending to UK-based SMEs by 76% in the year to June 2018.
IGF will also be relocating its head office to Redhill in a bid to 'support current and future business growth', in a statement released by the company.
Independent Growth Finance is backed by private equity firm Spring Ventures, whose recent increased commitment to IGF spurred the increased growth in lending to SMEs.

IGF is known for management buy-ins/buyouts, refinancing requirements, restructuring activities and viable turnaround proposals. IGF has recently provided finance solutions to companies including Penta Foods, EPI Group, and Thane Direct UK.
The move of the head office to Redhill, Surrey was attributed to IGF's growth in asset-based lending.
John Onslow, chief executive officer of Independent Growth Finance, said: "The last financial year has seen another strong performance for IGF. Our asset-based lending proposition continues to excel as we provide flexible finance solutions to ambitious growth companies. We're committed to helping our clients find the right solution for their business. Over the coming months, we are looking to double the size of our asset-based lending sales team, seeking aspirational people who want to be a part of our growth story.
"The office move to Redhill will provide the right environment to continue our significant growth. As we look forward to the coming year and future expansion, we are very pleased to have the continued support and substantial backing of Spring Ventures."
This month IGF appointed Neil Kindness as its asset-based lending director. At IGF, Kindness will be responsible for developing IGF's presence in Scotland as it continues to expand its offering throughout the UK.
Founded in 1997, IGF works with lending to SMEs with a turnover of £1m to £100m with finance provided, predominately on a secured basis.