News
FCA unable to intervene in RBS GRG case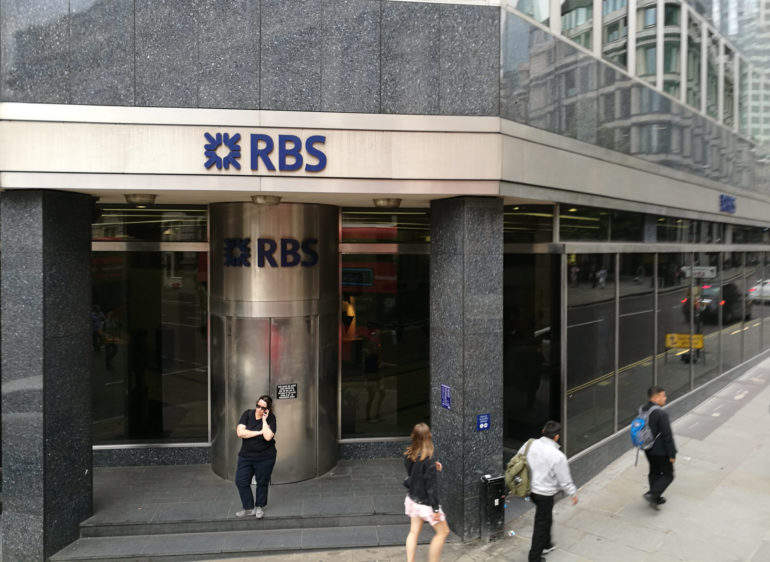 The Financial Conduct Authority (FCA) has said it will not take further action over RBS small business turnaround unit Global Restructuring Group (GRG), because it does not have the appropriate disciplinary or investigative powers to address past misconduct in the division.
An FCA-commissioned report, whose summarised findings were released by the regulator in November and which was published in full following pressures from MPs, identified "undue focus" on GRG's income at the expense of SME customers' viability, as well as inadequate oversight of pricing practices.
However, it did not find evidence to support the allegations of intentional mistreatment of businesses and a concerted effort to drive them to foreclosure in order to seize their assets that originally spurred the enquiry into GRG.

"We expect high standards from the firms we regulate," the FCA said. "We do not have the power to set or enforce these high standards, though, in areas of unregulated activity, where our jurisdiction to exercise our normal range of powers is limited, even where we have identified a firm's mistreatment of customers and the firm has accepted this.
"In the circumstances of this case, the powers Parliament has given the FCA do not enable us to take disciplinary action such as fining RBS or an individual.
"We have not found a credible basis to conclude that senior management sought to treat customers unfairly or to have behaved in any other way that could call their honesty or integrity into question."
FCA chief executive Andrew Bailey said that taking action against GRG or its managers "was always going to be difficult and challenging" for the regulator, something that it said had been acknowledged by an external counsel.
"I appreciate that many GRG customers will be frustrated by this decision but we have explored all the options available to us before arriving at this conclusion," Bailey added.
"The fact that we can't take action in no way condones the behaviour of RBS. We expect high standards from the firms we regulate and RBS fell well short in its treatment of GRG customers. We feel strongly that those companies that have suffered loss as a result of how they were treated whilst in GRG must be appropriately compensated."
Bailey said the FCA would closely monitor progress in the redress scheme set up by RBS for former GRG case, led by former High Court judge William Blackburne.
RBS said last week the scheme would close in October. It said it had received around 1,300 complaints out of 16,000 eligible businesses, which Federation of Small Businesses (FSB) Mike Cherry called "snail's pace" progression.
Bailey highlighted the Senior Managers Regime, introduced in 2016, as a way the FCA will be able to enforce action against managers that mistreat customers going forward.
The original GRG report's recommendations included drawing up a code on how lenders should treat businesses in distress, as well as expanding the FCA's remit to include oversight of small business lending.
The FCA has repeatedly stated its intention to give SME businesses access to the Financial Ombudsman Service (FOS), currently open only to consumers and micro-businesses.
FOS chief Caroline Wayman told Parliament's Treasury Committee that the organisation was preparing "on the assumption" that the FCA would expand its complainants base, but the committee subsequently raised doubts on the FOS's preparedness for an extended remit.
Free download worth over $5000
Download our 2018 Technology, Media and Telecoms Predictions Report
Worth up to $5,850
In this report, we look at the 30 big tech themes for 2019, identifying winners and losers for each theme. This report will impact all industries helping:
CEOs/Senior Staff: in all industries understand the disruptive threats to their competitive landscape
Investors: Helps fund managers focus their time on the most interesting investment opportunities in global TM