News
Italy's Assilea appoints new president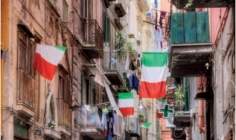 Italian leasing association Assilea has appointed Corrado Piazzalunga, chief executive officer of UniCredit Leasing, as president, a position he will hold until 2016.
Piazzalunga replaces Edoardo Bacis, who is departing to become director general of the Cassa di Risparmio di Bologna (Carisbo), a member of the Intesa Sanpaolo banking group.
Appointed head of UniCredit a year ago, Piazzalunga boasts a wealth of managerial experience developed during his time at UniCredit's corporate segment, as well as in several other positions of responsibility within the industry.

Most notably, he directed the CIB Center South Italy Network and has since held responsibility for UniCredit's central-Rome trade area.
With growth in new leasing business reaching 10.9% in the first five months of 2014 confirming the recent upward-trend, Piazzalunga commented "Leasing today is present and dynamic."
He added the industry as "determined to be recognised for its role as an engine for investment development.
"It's time for credit and investment to each contribute to stimulating growth in Italy, so as to put the crisis behind us once and for all."
According to Piazzalunga, his mandate will focus primarily on three aspects: encouraging the development of leasing as a product, working within the association to improve its service and information provision to members, and renewing the focus on transparency, mutuality and trust in companies' relationship with clients.