News
Larger CBILS attract conditions as maximum loan limit rises by 300%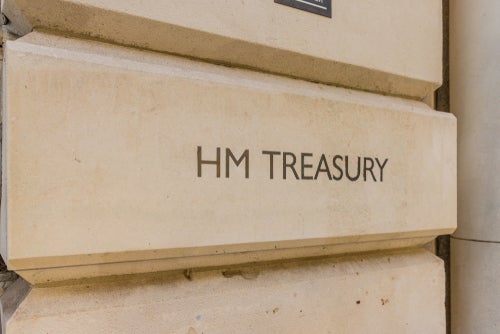 The maximum loan size available through the Coronavirus Large Business Interruption Loan Scheme (CLBILS) has been extended from £50m to £200m, the government announced 19 May.
The government said the move would benefit large firms that do not qualify for the Bank of England's Covid Corporate Financing Facility (CCFF) to make sure they have enough finance to meet cashflow needs during the Covid-19 outbreak.
The expanded loans, which have been introduced following discussions with lenders and business groups, will be available from 26 May.

Businesses have benefitted from over £32bn in loans and guarantees to support their cash flow during the crisis.
This includes 268,000 Bounce Back Loans worth £8.3bn, 36,000 loans worth over £6bn through the Coronavirus Business Interruption Loan Scheme, and £359m through the CLBILS, alongside £18.7bn through the CCFF.
Companies borrowing more than £50m through CLBILS will be subject to restrictions on dividend payments, senior pay and share buy-backs during the period of the loan, including a ban on dividend payments and cash bonuses, except where they were previously agreed.
Loading ...
These restrictions will also apply to CCFF participants that wish to borrow money beyond 12 months from today. This will ensure that the money is used to keep the company going through the crisis. The Bank will also publish a list of companies who have benefitted under CCFF on 4 June.
The government said borrowers under CLBILS will be able to borrow up to 25% of turnover, up to a maximum of £200m, and lenders who wish to offer larger loans will need to undergo further accreditation checks.
The restrictions in place will include:
Dividends: Borrowers cannot make any dividend payments
Share buyback: Borrowers agree to any share buybacks
Executive pay: Borrowers cannot pay any cash bonuses or award any pay rises to senior management (including the board) except where they were a) declared before the CLBILS loan was taken out, b) is in keeping with similar payments made in the preceding 12 months, and c) does not have a material negative impact on the borrower's ability to repay the loan.
Stephen Jones, chief executive of UK Finance, said: "The banking and finance industry welcomes HM Treasury's reforms to CLBILS.
"Over the last seven weeks, the industry has worked tirelessly to get money to those viable businesses that need help with firms and sole traders of all shapes and sizes accessing billions of pounds in loans.
"These government-backed schemes are just one aspect of the range of measures available to businesses from the banking and finance sector.
"The extensive support includes working capital extensions, overdraft extensions, capital repayment holidays and asset-based finance, allowing businesses to access the right support that suits their needs. We stand ready to support many more customers in the weeks ahead."
Suren Thiru, head of economics at the British Chamber of Commerce, said: "These important changes could make a real difference to larger firms in particular and, alongside the other lending support schemes, will help ensure that more businesses of all sizes get access to the finance they need to help weather this unprecedented economic storm."
Michael Izza, chief executive of the ICAEW, said: "The restrictions may dampen enthusiasm, but I think it is fair that businesses which benefit from loans should be expected to demonstrate corporate and social responsibility."