News
LCV values hit record height for fifth time in six months: BCA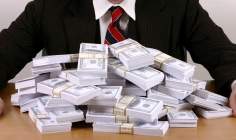 The average value for a light commercial vehicle (LCV) reached £5,597 in May, up 3.5% month-on-month and £30 above March's value – the previous record month – according to the British Car Auction (BCA) Commercial Pulse report.
This made May the fifth month of the past six to break the record value, and prices continued to rise. April was the exception.
Year-on-year, May values were up £717, or 14.7%, despite the average age of vehicles remaining static and mileage only decreasing slightly, from 78,384 to 77,673.

Duncan Ward, BCA's general manager – commercial vehicles, said "There can be little doubt that the improving economic background is giving a boost to the used LCV market, and small and medium-sized enterprises (SMEs) remain positive about future prospects.
"As this group are the biggest buyers of used LCVs we should expect demand to remain relatively strong in the months ahead."
By segment
The average value nearly new LCV fell 0.8% to £12,920, but BCA commented: "As always, this has to be taken in the context of the very low volumes reaching the market and the model mix factor."
Part exchange values rose 6.3% month-on-month to £3,751, just £1 below the highest recorded value for the segment. Year-on-year, prices were up 18.2%, with vans being on average two months older and with 4,000 less miles on the clock than in 2013.
Year-on-year, fleet and lease LCVs increased in average value by 14.4% to £857 with the average age increasing by about 1.5 months, and mileage increasing 1,254 miles.