News
LeasePlan unveils first annual sustainability report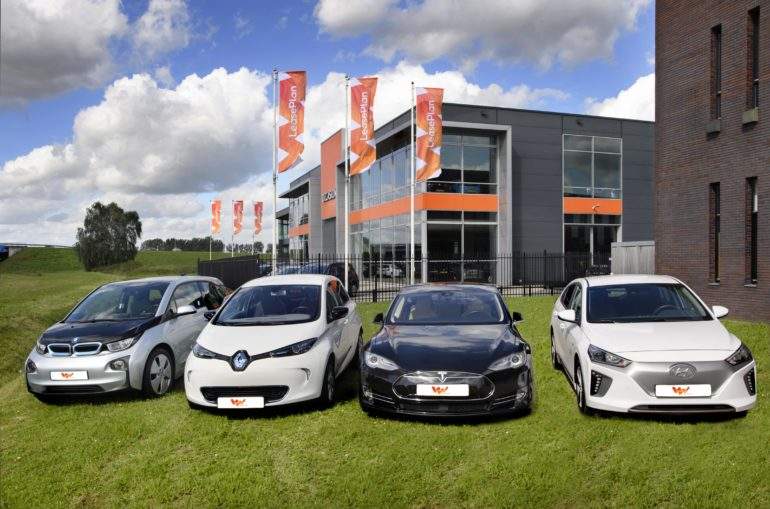 LeasePlan has released its first annual sustainability report outlining its progress on the firm's overall sustainability strategy.
This includes the company's ambitions to achieve net-zero emissions from its total fleet by 2030.
The report has three key focus areas: shaping the future of low-emission mobility, strengthening its contribution to societal well-being and reducing its own environmental impact.

Tex Gunning, chief executive of LeasePlan, said: "Climate change is the biggest challenge we face as humanity, and as road transport accounts for around 20% of global CO2 emissions, we're determined to play our part. That's why we want to achieve zero tailpipe emissions from our entire fleet of 1.9m vehicles by 2030, starting with our employees' vehicles.
"These are, of course, ambitious goals, which is why we've decided to publish our first-ever Sustainability Report. We want to be transparent with our customers, investors and other stakeholders, about how our zero-emission journey is going and where we can improve. Our mantra is simple: if it's reportable, it's measurable – and then we can be held accountable," he added.
As part of LeasePlan's first strategy they are promoting cleaner, low-emissions vehicles and the infrastructure required to make them a viable option for customers and employees.
The report stated: "In shaping the future of low-emission mobility, we have identified three goals and focus areas. Achieve net-zero tailpipe emission across our entire global fleet by 2030, transition our employee vehicles to BEVs by 2021 or as soon as local conditions allow and publicly advocate the implementation of policies that encourage the adoption of low-emission mobility."
LeasePlan outlined their progress with this by beginning to provide end-to-end EV solutions for customers in 12 countries and have established the processes and IT platforms necessary to facilitate EV fleet management.
Some key features of their EV proposition include partnerships with automakers to offer EVs at attractive rates, a 24/7 help desk and answers to driver FAQs on EVs and charging, and new digital products and services to support EV driving. LeasePlan said EVs accounted for 5.7% of all new vehicle orders in Q2 2019.
For their second strategy the report said committing to societal well-being includes diversity and inclusion in the workplace, safety programmes for drivers and voluntary community initiatives.
The contribution is based on ensuring suppliers and customers act in accordance with high ethical standards and applicable laws and offering employees a safe and non-discriminatory work place.
For their third strategy the report said LeasePlan has begun to globally assess their energy consumption with a view to establish baseline metrics and transitioning to suppliers of renewable energy where possible.
The group-wide targets set for the company are to reduce average energy usage in LP buildings by 10% between 2019 and 2022 compared to 2018 levels. The other target was to increase the share of renewable energy used by 10% between 2019 and 2022 compared to 2018 levels.
Another highlight in the report outlines LeasePlan's first Green Bond Framework which will be sued to finance or refinance the purchase of Battery Electric Vehicles. The €500m (£428m) bond attracted more than €3.5bn (£2.9bn) of demand from approximately 260 investors.