News
Leaseurope: 72% of lessors anticipate volume increase in 2019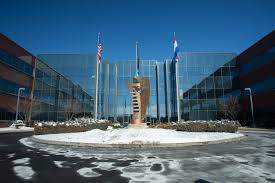 The Leaseurope European business confidence survey has recorded a "generally positive' outlook for the continent in 2019.
The report was published in conjunction with asset finance provider Invigors EMEA, and also noted there were "growing signs of caution in some areas."
The survey's business confidence index (BCI) tracked the European leasing market sentiment over time. Index values above 100 suggested an increased confidence in future business performance over the next six months, while values below 100 indicate pessimism towards future performance.

The BCI stood at 126 in December, a decrease from the 133 recorded in June 2018 and 136 in December the previous year. Factors such as expectations on new business growth, net profit, bad debt and survey participants' overall perception of their company's prospects were all considered to have contributed to the trend.
The outlook for new business volumes in the first half of 2019 was positive though at a lower level than that seen in previous surveys. Around 72% of those surveyed expected new business volumes to increase, while 12% anticipated a decline.
Respondents' expectations on the level of bad debt also showed signs of change, with 40% of participants forecasting that bad debt will increase over the next six months
compared to 23% in the previous June survey. Half of respondents anticipated no change and 11% predicted a decrease.
Industry expectations on a number of other key indicators covering service levels and staffing showed little change for first six months of 2019, though there are indications that marketing and training expenditure are expected to remain unchanged. However, operating and IT expenditure is anticipated to increase.
Invigors EMEA partner Richard Ryan said: "The latest Business Confidence Survey confirms while the European leasing industry should enjoy a good start to 2019, there are possibly some clouds on the horizon. Growth in new business continues to remain strong, though an increasing minority anticipate no change or a decline in volumes this year. Expectations of most of the other KPIs support an overall positive trend however, there appears to be increasing concern about growth in bad debt."
Leaseurope is an umbrella of 43 associations throughout Europe, representing 93% of the European leasing market.
The Leaseurope Index for Q2 2018 has shown stable improvement across the board for European asset finance, with rises on profit, income, and leasing volume.