News
Leaseurope asset finance director to step down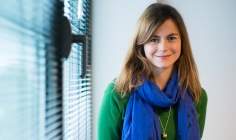 Jacqueline Mills, director of asset finance and research at Leaseurope, is to step down from her role and leave Leaseurope, effective 4 July 2014.
Mills joined Leaseurope as an advisor in statistics, research and lease accounting, among other things in 2004, before becoming senior advisor in economic and financial affairs. In June 2012 she was named director of asset finance and research.
Mills has been a regular contributor to Leasing Life, and is a leading voice in the debate over the IASB's ongoing attempts to reform lease accounting.

In a statement, Mills thanked her colleagues and said: "The past ten years with Leaseurope have been a fantastic learning experience. We've built a dynamic organisation that's at the forefront of industry's response to legislative developments and delivers on membership needs for quality research and European-wide statistical products."
She will now pursue her career as a director in the prudential regulation division of the Association for Financial Markets in Europe.
Jukka Salonen, Leaseurope's chairman, said he was grateful for Mills' service, adding: "She has built a strong research team and has been an outstanding advocate in Brussels and beyond for the European leasing industry. Her contribution and dedication, when representing the industry on complex files such as the lease accounting project and prudential supervision, are widely recognised by all."
Mills' replacement is yet to be announced.