News
Leaseurope Index Survey shows rising activity for Q1 2018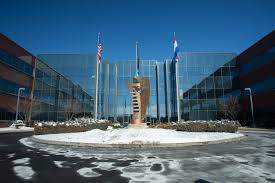 Leaseurope has released Q1 2018 results for its Index Survey, detailing continued expansion in new business volumes and portfolios.
While more business was written, aggregate pre-tax profit decreased by 5.0% in Q1 2018 year-on-year , though it remained at the elevated levels gained throughout last year.
Operating income increased again in Q1 by 1.2% to €2.55bn (€2.26bn) after some decline seen in the second half of 2017. Income was partially offset by a 6.2% increase in operating expenses, to €1.24bn. This resulted in the average cost-to-income ratio rising to 49.3% in the first quarter, which was slightly higher than the full year 2017 average.

Companies' operating expenses averaged 49.3% of income over the quarter, compared to 48.4% during the whole of 2017.
Loan loss provisions seemed to stabilise in Q1 2018 with a marginal increase of 1.4% year-on-year, remaining at 2017 levels, the lowest on record since the launch of the Index Survey.
Total portfolio for leasing in Europe at the end of Q1 was €266.1bn, a 4.7% year-on-year increase.
Leaseurope published its annual listing of the largest leasing companies on Friday, now in its 17th year. The list saw Societe Generale Equipment Finance top the list in 2017 for leasing volumes.