News
Lloyds backs UK toolmaker with £650,000 facility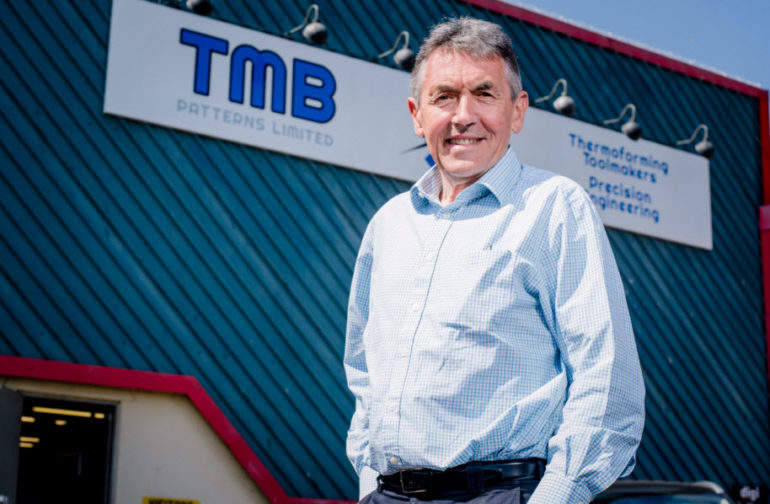 Somerset-based toolmaker TMB Patterns has secured financing for expansion through a £650,000 asset finance facility from Lloyds Bank's commercial banking division.
The money will go towards a Grob horizontal milling machine, which is used to cut cavities and shapes into metal frames. TMB Patterns will utilize this equipment in the expansion of services, potentially taking on clients in the nuclear and aerospace sectors.
Martin Baker, managing director and founder at TMB Patterns, said: "The shape of the thermoforming industry has shifted significantly over the last decade and automation is a key element of this reformation.

"We've completed ad-hoc work in the past in the nuclear and aerospace sectors, however we've never had the capacity to make it a primary focus.
"The new machinery will enable us to complete work for prospective clients in these sectors, and we're planning on working with the developers of Hinkley Point nuclear power station."
In May, Lloyds Commercial Banking waived fees on funding for SME customers involved in the construction of Britain's Hinkley Point C nuclear plant.
Firms seeking asset finance, invoice finance and business loan facilities from Lloyds can apply to a £100m (€114m) fund that will cover arrangement fees for all lending related to the project in Somerset, south-west England.
Andrew Lucas, relationship director at Lloyds Commercial Banking, said: "Investing in the new machinery will enable TMB Patterns to capitalise on new opportunities and developments within the thermoforming industry, enabling it to work with clients in a broader range of sectors.
"At Lloyds Bank, we're committed to supporting manufacturing businesses like TMB, which is why we've provided more than £4bn of funding to the sector, beating our four-year commitment six months early."
TMB Patterns is based in the town of Bridgewater. As a result of the investment from Lloyds the company also expects to increase its turnover by 20% in the next 12 months.