News
Lloyds provides invoice finance to fibreglass business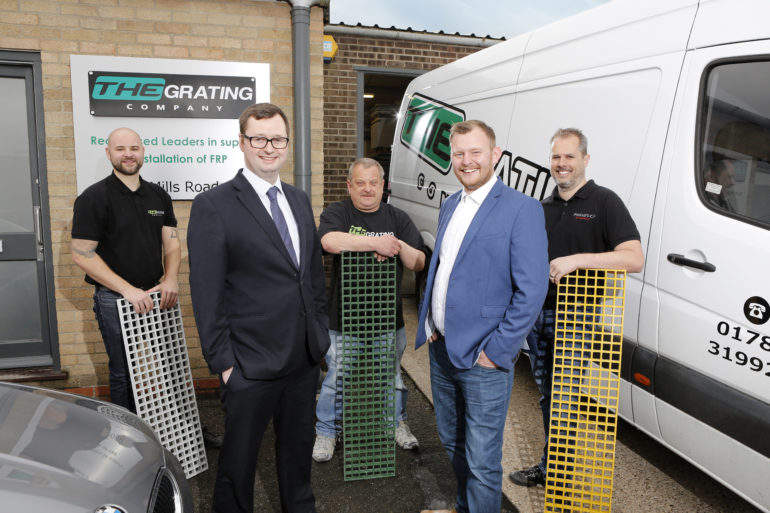 Lloyds Bank Commercial Banking has provided a Suffolk-based manufacturer of fibreglass products with invoice finance funding.
The Grating Company is headquartered in Sudbury, and offers products for the construction sector, including reinforced glass fibre flooring and stair treads. The company said its turnover increased from £420,000 (€481,032) to £1.6m in three months.
The manufacturer used the invoice finance to hire four members of staff, increase its fleet of vehicles, refresh its IT equipment, and invest in marketing and online advertising. The value of the package was not disclosed.

The Grating Company plans to relocate to a larger space in Halstead, Essex, to accommodate its planned increases in fabrication and storage.
Richard Coldron, managing director of The Grating Company, said: "We're reaching out to new clients by investing in getting our brand and products seen, thanks to funding support from Lloyds Bank.
"The advice we've received from the team has been crucial as well in helping us to manage this rapid growth."
Keith Breavington, regional manager at Lloyds Bank Global Transaction Banking said: "The Grating Company is an ambitious business that has achieved remarkable scale within a short space of time.
"Accessing the capital needed to grow can be a challenge for many manufacturing businesses, but there are tools on hand that can help bridge some of the gaps and free up funds to invest back into the business."