News
MarketInvoice hits £2bn in lending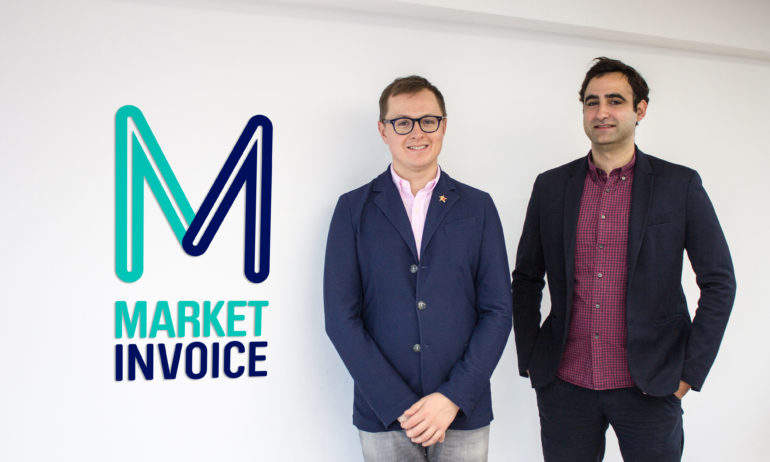 P2p lender MarketInvoice has said it has advanced £2bn (€2.28bn) worth of invoice finance and business loans to UK companies.
The first £1bn was achieved after 5 years of trading and the second £1bn took 14 months to reach, said MarketInvoice.
During this time, two products were launched; confidential invoice discounting and business loans. These helped MarketInvoice provide funding worth £714.2m to business in 2017, up from £410.4m in 2016 (up 74%).

2017 saw MarketInvoice fund businesses requiring larger funding levels.
The average annual amount funded to businesses nearly doubled from £606,000 in 2016 to £1.14m in 2017. The average value of invoices funded was £96,597, up from £56,495 in the same period. £6,450 was funded every minute to UK businesses, up almost 3-fold from 2016 levels (£2,196).
MarketInvoice also launched a business loans product targeted at smaller businesses. Since November 2017, loan volume has almost trebled from £1m to £2.8m. The average loan value advanced currently is £38,000.
Anil Stocker, chief executive officer and co-founder of MarketInvoice said: "2017 was a productive year for MarketInvoice and we look forward to the next billion landmark before the end of the year. Reaching the £2bn milestone is testament to the trust businesses place in our solutions and the customer service we have built our brand on. We are now servicing larger business with bigger funding requirements. Our growing institutional investor base on the platform has enabled us to support a broader pool of businesses."
"The launch of our business loans and our confidential invoice discounting solution has come at a time when awareness and adoption of alternative finance options is increasing. It's great to see businesses choosing diversity in funding source. Moreover, the invoice finance and asset-based lending sector is providing more finance to UK businesses than ever before. Funding volumes are up 13% year on year and stand at just over £22bn. This is the highest figure ever."
"Our aim is to build tech-led funding solutions that are the fastest to set up and easiest to use in the market. Open Banking presents an unrivalled opportunity for us to increase the speed at which business can be funded and to create innovative pathways to solving the biggest issues for businesses in the UK; available cash flow."
MarketInvoice business highlights (last 12 months):
Launched new brand and business loans
Secured credit insurance (Euler Hermes) and credit control (Veritas) partnerships
European banks now participating directly on the platform alongside the British Business Bank, local councils and sophisticated investors
Selected in The Sunday Times Tech Track 100 and Global CB Insights Fintech250 2017 rankings
Appointed Giles Andrews OBE, the founding father of peer-to-peer lending, as chairman