News
MarketInvoice rebrands to broaden finance options for UK businesses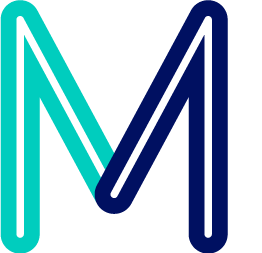 MarketInvoice has rebranded itself as MarketFinance as it looks to broaden finance options for UK businesses.
It is also the first FinTech to offer multiple lending products in an integrated single view, and has provided over £2.6bn in lending to thousands of UK businesses.
MarketFinance is now serving larger businesses with both invoice and finance loans which will allow business borrowers to choose from a variety of lending products, secured and unsecured, and access a single view of their finance facilities.

It will allow business leaders to have a clear view of how much finance they can access when making business decisions.
Anil Stocker, chief executive of MarketFinance said: "Moving to our new name, MarketFinance, recognises the journey we have been on since 2011. It accurately reflects the wider lending choices we offer businesses today and those we will bring to the market in the future. Furthermore, this aligns with our company strategy to become a single source for all the finance needs required by ambitious business leaders."
He added: "We have the leading invoice finance products in the market and our business loans are gaining traction with existing and new customers. Alongside this, we now better service larger businesses with our Corporate Solutions team and have made fast progress towards offering a single-view across multiple live finance facilities.
"The single-view will be a valuable resource to business owners in understanding their finance options. Effectively, they will be able to see how much finance they have at their disposal at any given time, in the most efficient combination possible. Central to these developments has been our industry-leading integrated credit risk platform which has been tested over the past 8 years and across many different sectors. We look forward to bringing further products to the business finance market in coming years."
Invoice finance at MarketFinance means all businesses can get finance for selected invoices or finance all of them on a rolling basis, up to £1m in finance.
Business loans at MarketFinance mean qualifying businesses can access up to £250,000 over 1-3 years with monthly or weekly repayments, which will rise up to £500,000 in the coming months.
In corporate lending, larger businesses can access up to £5m in structured facilities combining invoice finance and a business loan.