News
Metro Bank warns of softening profits in Q4 2018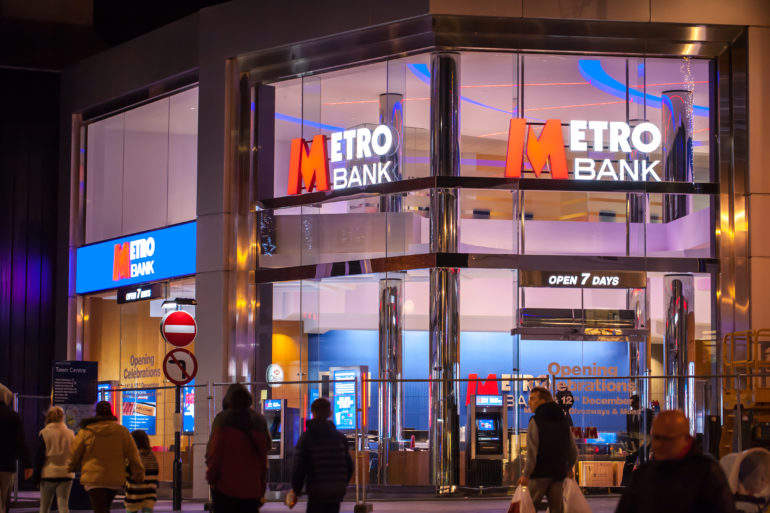 A full year 2018 results preview by Metro Bank in the UK has warned on softening profits in December 2018, mainly due to its exposure to the mortgage market.
Figures overall for the retail bank were mixed, as the lender warned that its full-year profits and capital levels will be weaker than expected after a "softened" end to the year and an error in the way it had previously accounted for some of its commercial loans. The market reaction to the update was negative, with the FTSE 250 company recording a 27% drop in its share price.
Deposits reached £15.7bn as at 31 December 2018, an increase of 34% vs 2017, following quarterly growth of £848m. Deposit growth per store per month for 2018 was £5.9m (2017 £6.3m). Customer loans totaled £14.2bn, an increase of 48% vs 2017, following quarterly growth of £1.1bn.

Metro said risk weighted assets at full year are expected to be approximately £8.9bn with the increase driven by both net loan growth and an adjustment in the risk weighting of certain commercial loans secured on property and certain specialist buy-to-let loans to large portfolio landlords. Total capital ratio is expected to be approximately 15.8% as at December 31 2018.
Craig Donaldson, Metro Bank chief executive officer, said: "2018 was another strong year of growth for Metro Bank as we continued to invest in both new stores and digital capabilities to win customers, deposits, assets and to create fans. Metro Bank remains well positioned to support our growth strategy as we navigate an uncertain period for the UK."
According to an analyst call referenced in the Financial Times, Metro Bank is highly dependent on its mortgage underwriting, a market which is currently affected by heightened competition and economic uncertainty associated with the possibility of a no-deal Brexit.
In July 2018, Metro Bank saw its asset and invoice finance book grow 20% year-on-year in the six months to June, to £274m (€308m). The wider commercial and business loan book grew to £3.9bn, a increase of 50% year-on-year and 23% on H2 2017. Metro said the increase in lending, both retail and commercial, was supported by a increase in deposits to £13.7bn, up 40% year-on-year.