News
MV Commercial launches asset finance division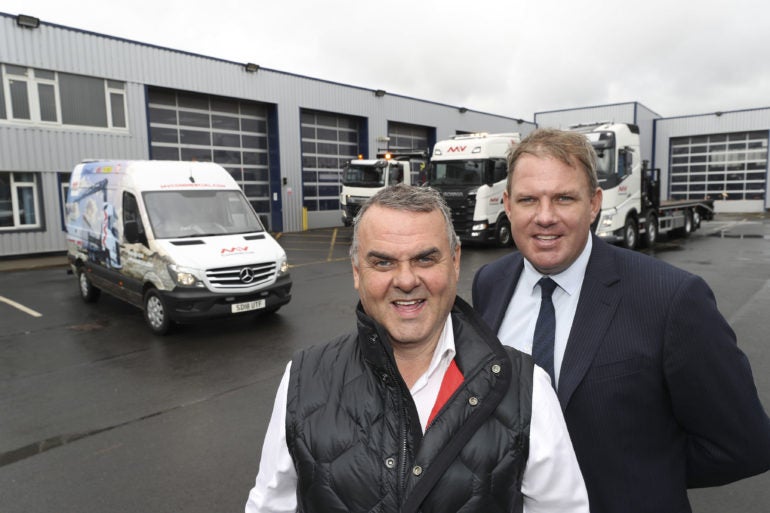 MV Commercial has launched an asset finance division to provide flexible funding packages for companies looking to invest in new premium trucks.
MV Asset Finance will underwrite sales of commercial vehicles supplied by MV Commercial on a variety of options, including variable rate, fixed-rate and operating lease.
The new division will enable operators to maximise the benefits from changes to the Annual Investment Allowance announced in the Budget, which increases in January 2019 from its current level of £200,000 to £1m a year. Businesses investing in equipment will be able to claim 100% tax relief on their purchases to enable investment in new fleet equipment.

In October last year, Leasing Life reported that the move greatly raises the tax deductible for businesses that invest in assets for production, and has the potential to boost demand for hire purchase facilities on equipment, albeit it does not apply to leases.
Businesses are able to claim the AIA in respect of their expenditure on both general and 'special rate' plant and machinery, with the main exception being expenditure on cars. The AIA is a 100% upfront allowance that applies to qualifying expenditure up to a specified annual limit.
Steven Cairns, managing director, MV Commercial, says: "MV Asset Finance will make it easier for businesses to fund purchases of premium vehicles which offer the highest level of specification, providing for maximum driver satisfaction. The fact that we're prepared to underwrite and back the assets we build and supply is proof of our confidence in our product offering."
Loading ...
Finance will be available on the complete range of premium-specification equipment supplied by MV Commercial, ranging from crane trucks and tippers to recovery transporters and dropside trailers. These assets are built and supplied by MV Commercial's expert team based at the company's new 'super site' in Airdrie, which includes a full design and body-building facility through to finished vehicle livery.
MV Commercial also offer a full range of Ready To Go trucks, which will be available under the new finance package.
MV Commercial provides sales and leasing for commercial vehicles, as well as specialising in areas such as crane truck design and engineering, livery and painting. Founded in 2001, the company currently employs more than 120 staff at seven sites across the UK, carrying a stock of more than 1,500 LCV and HGV vehicles.