News
Natwest, Lombard in £6m finance deal for Blackpool rollercoaster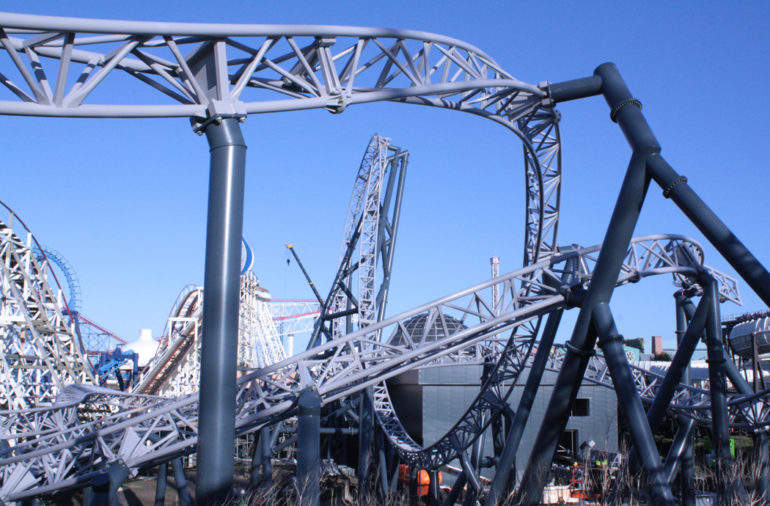 Construction of the Blackpool rollercoaster known as the ICON received a £6m asset finance package from a collaboration of Natwest and Lombard.
The total cost of the Blackpool rollercoaster will be £16.25m. Plans were announced for the ICON in 2016, and was opened to the public in May 2018. It is the first multi-launch roller coaster in the UK, and comes with the tagline 'Dare to Ride'.
The sixteen-month construction process involved thousands of tonnes of steel being imported from Germany through manufacturer and specialist amusement park designer Mack Rides.

The ride is part of Blackpool Pleasure Beach, an amusement park located on the coast of the well-known UK tourist destination. The park was founded in 1896 and has always been owned by the Thompson family. As well as the new Icon rollercoaster, Blackpool Pleasure Beach is also known for having the world's only licensed Wallace and Gromit ride.
Chris Thomas, relationship manager at NatWest, said of the Icon asset finance provision:
"After seeing the ride in action, I can say it was well worth the wait. From working with Jonathan and the Blackpool Pleasure Beach team, I know there was so much work that went on behind the scenes to ensure the ride was completed on time."
Jonathan Gray, finance director at Blackpool Pleasure Beach, said: "After a long 16 months it is great to see all our hard work pay off. The ride's arrival represents a significant investment for the business, which will not only increase visitor numbers, but cement our position as one of the top leisure destinations in the UK.
"The funding and support from NatWest and Lombard enabled us to progress a significant part of the build, and ensured we had the means to have the ride finished on time."
This month Lombard Asset Finance also backed a fleet expansion for a Leeds-headquartered print management company with a £300,000 facility.