News
PCFG looking for £10m acquisition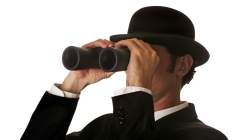 Commercial asset and non-prime vehicle finance provider Private & Commercial Finance Group (PCFG) is looking to make an acquisition in the region of £10m, among a string of new investments following its recent share issue.
With £19m of funding "headroom", PCFG is also looking to return its portfolio to its previous level as an "immediate objective", according to managing director Robert Murray and chief executive Scott Maybury.
The two men said such ambition will be pursued in three ways: by increasing the volume of new business through its broker introductions; by increasing brand awareness and perception under new sales and marketing director Simon Wilkes, including direct contact with suppliers and finding new lending sectors; and by acquiring existing businesses.

Preferred lender
The book value of PCFG was reduced from £106m to £83m in March 2011 with the sale of its leasing receivables portfolio to UK bank Aldermore for £11m, and now Murray and Maybury, talking to Motor Finance, have said they want it back to £100m-plus.
So far, PCFG has bought North Herts Credit Company for £6m, in July 2011. Another deal was lined up for September 2012, but it was not of "sufficient quality" and the company pulled out.
Now PCFG is in the market for a lease company, a hire purchase company or a consumer finance acquisition, priced at around £10m, and Wilkes, in particular, has been briefed to find assets "where PCFG can be the preferred lender" in 2013.
A full interview with Robert Murray and Scott Maybury will be published in the December issue of Motor Finance magazine.
richard.brown@timetric.com
peter.johnstone@timetric.com