News
Praetura Asset Finance moves headquarters in Blackburn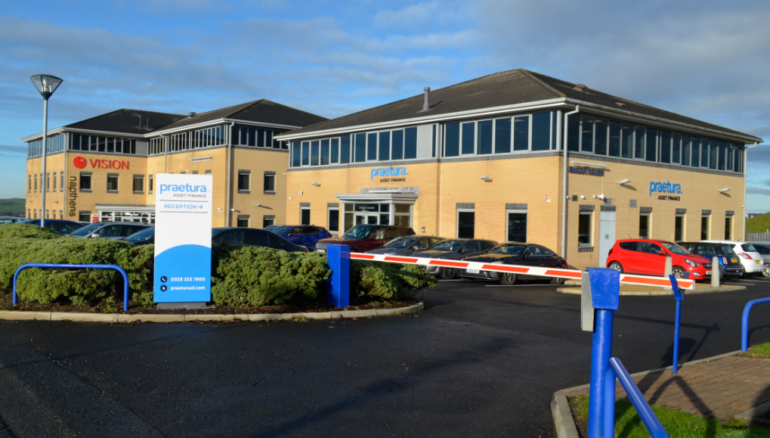 Praetura Asset Finance are moving to larger premises as part of plans for future growth.
Founded in 2013, Praetura Asset Finance will be moving to headquarters at Ewood House on Walker Park in Blackburn, a 5,875sq ft space across two floors.
The company's recent acquisition of Wilmslow-based Kingsway Finance has created a larger independent asset finance company with a combined loan book of over £100m.

The business opened with eight members of staff, operating from one 1000sq ft room at Haydock House in Blackburn. By the end of 2017, the numbers had grown to 20 and they had taken over the whole of the ground floor. The company now boasts over 30 employees, with plans in place to increase this further in 2019.
The move to the new building will coincide with the unveiling of the company's redesigned logo.
Mike Hartley, managing director at Praetura Asset Finance, said: "Haydock House has been a fantastic home for us over the last five years, but the business has expanded and is continuing to do so.
"2019 is going to be a huge year for us in terms of development and growth. We felt it was time to move to bespoke premises and are absolutely delighted to have found the perfect HQ for our business, in Ewood House at Walker Park.
"The move gives us the ideal home from which to take the business onwards and upwards, with the scope to double our workforce and help more of the UK's SMEs to thrive and grow, by offering them flexible funding solutions that are adaptable to the needs of their business".
Praetura acquired Kingsway Finance following a £15m investment by RM Secured Direct Lending.
RM Secured Direct Lending (RMDL) specialises in providing debt financing, and structured and subscribed to an initial issuance of a £15m loan note programme with Praetura.