News
Reward Finance Group helps SME pivot to produce PPP stations in bid to fight Covid-19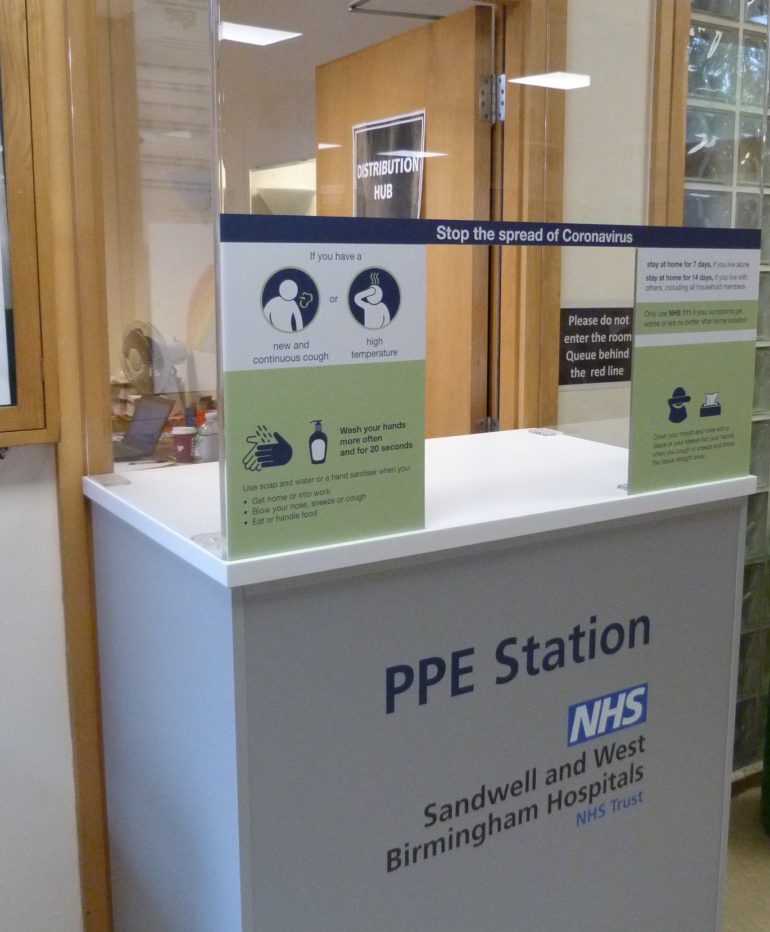 Reward Finance Group, a national provider of invoice finance for SMEs, has helped a West Midland company repurpose its business model to produce personal protection equipment (PPE) stations and acrylic protection screens for the medical sector.
Zero Point 8, based in Netherton, near Dudley, has fitted out reception areas in dental practices with acrylic protection screens, custom-made hand sanitiser stations, NHS and private sector PPE stations, isolation units and pods in its bid to help fight the Covid-19 outbreak across the UK.
Zero Point 8 has been a client of Reward Finance Group for three years.

The protection equipment has been designed, manufactured and installed from the company's factory and has been tailor-made for the individual reception area or hospital space, providing a wider security element as well as helping fight the virus.
Zero Point 8 has over 40 years' experience as specialists in design, manufacture and installation of bespoke furniture for the hospitality, retail, healthcare, commercial and education sectors.
They have never worked in the medical sector specifically before, however, they were quick to adapt their regular operations to support and slow the spread of Covid-19.
Loading ...
The company, which has more than 40 employees, had sales set to approach £4m annually before Covid-19 struck.
Mark Baker, chief executive of Zero Point 8, said: "We're a proud business and, like many others, we have been hit by the uncertainty brought about by Coronavirus.
"However, our knowledge and experience meant that by adapting our operations slightly, we could continue to trade whilst supporting keyworkers.
"We're grateful to Reward Finance Group for providing the invoice finance facility which has meant we could forge ahead with manufacturing vital medical equipment, without delay.
"We know that we are able to mobilise and adapt to any given situation, and by doing that we can help the wonderful effort being undertaken by key workers everywhere by doing our bit to repurpose production, and that includes interior fittings and temporary and permanent facilities for hospitals and the wider medical sector."