News
Ryder signs fleet service deal with Scottish transporter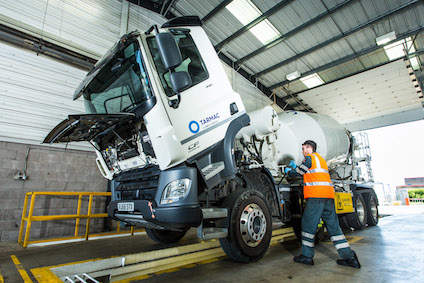 Fleet provider Ryder has signed a maintenance and servicing deal with 3D Transport, a Glasgow-based transporting business seeking to diversify.
Ryder has previously supplied 3D Transport with vans for home delivery throughout Scotland, and will  now provide maintenance and services for two concrete mixers acquired by the business.
While the mixers were sourced independent of Ryder, Mark Hutchison, owner of 3D Transport, said owing to the businesses' existing relationship he wanted to bring the entire fleet under its management.

He said: "Ryder understands my business's needs: I don't want any downtime on any of my vehicles, so out-of-hours servicing is really important. Also, I like that extra service, whereby I'm emailed by Ryder once the work is done.
"At the end of the day, we drive a mixer to Ryder, which supplies a van to allow my driver to get back to our yard and then back to them the next morning to pick the mixer up."
John Murray, Ryder sales and marketing director, said: "Our partnership with 3D Transport highlights that, at Ryder, we understand how important it is to be flexible and to understand operators' needs.
"3D can concentrate on its core operations, while Ryder services and maintains its vehicles to a high standard."