News
Santander forms partnership with Funding Circle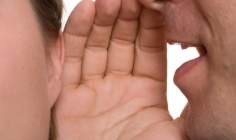 P2P lender Funding Circle and Spanish bank Santander have entered into a partnership in the UK, whereby the two companies will refer customers to one another where appropriate.
When Santander declines a potential customer, the bank sends out a letter explaining this to the customer giving notice of the decision. As part of the partnership, future letters will contain a paragraph advising customers to try Funding Circle as an alternative.
In return, Funding Circle will suggest customers try Santander if they require day-to-day relationship banking support, or other banking services.

Access to alternative finance, such as P2P finance or asset finance has been something of a hot topic in 2014. In June, Close Brothers found that almost two thirds of SMEs intending to grow are worried about being declined for finance by their bank.
Ana Botin, chief executive officer of Santander UK said "SMEs need access to multiple sources of finance, and Santander's partnership with Funding Circle is a good example of how traditional and alternative finance can work together to help the nation's SMEs prosper.
"Peer-to-peer financing is also a useful way to introduce people to the concept of investing in entrepreneurs; an important element in a healthy enterprise economy."