News
Shawbrook adds to healthcare division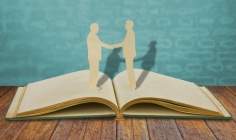 Shawbrook Asset Finance has added two new recruits to its healthcare division from outside the firm, filling the roles of business development manager and credit assistant.
Shawbrook's healthcare division has been active in the market for a decade and leases medical equipment through its network of brokers and intermediaries to clients including the NHS, medical professionals and private health companies.
Taking on the position of business development manager within the healthcare team, Paul Hansen will be responsible for developing new and current relationships with vendors, as well as uncovering direct funding opportunities.

Bringing over 20 years' experience in the asset finance industry to the role, prior to his appointment Hansen oversaw vendors and lessees in the UK, Ireland and Nordics as a sales manager.
Newly appointed credit assistant Claire Perman will support Shawbrook's healthcare team by contributing to proposals for the broker-introduced medical professions business.
Perman joins from a managerial role on the lease desk of a small vending group.