News
Shawbrook Asset Finance grows to £447m as bank posts strong growth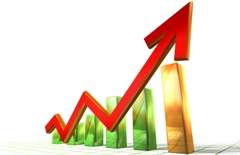 Updated on 09/06/2014
Shawbrook Asset finance grew a significant 28% in 2013, as its loans book reached £447m (€550m).
This was significantly higher than the company's growth in 2012, when it grew just 7%.

Speaking to Leasing Life, Richard Pyman, Shawbrook Bank chief executive officer and former head of asset finance, said that growth came from all areas of the asset finance department.
He added the department had benefitted from new products in fields such as marine finance, medical finance and a wholesale finance team who joined in July 2013.
The asset finance division was just one part of Shawbrook Bank's growth, however, as the banking group turned a pre-tax profit of £16.8m, up from the £7.1m loss in 2012.
Consumer lending, which the bank started in 2012, grew to £115m and secured lending grew 81% to £295m. Commercial property lending overtook asset finance in terms of lending, after a 150% growth for the division over the year to £541m.
As of December 2013, the bank's total net lending reached £1.4bn, of which approximately half was to SMEs.
Shawbrook also revealed it had acquired asset based lender Centric Commercial Finance from Cabot Square Capital. Centric brings with it over £200m of SME advances.
In a statement, Shawbrook said the acquisition will enable it to: "extend its offer for credit-worthy businesses seeking finance to grow and expand."
Although unable to comment on the details of the acquisition, Pyman said Centric was an excellent cultural fit for Shawbrook. He also revealed it would operate as a separate division, and will adopt the Shawbrook brand by the end of 2014.
"The acquisition of Centric Commercial Finance is an exciting strategic move for Shawbrook. We can now offer SMEs a broader range of funding services to support their growth aspirations," he said.
Talking about Shawbrook generally, Pyman said: "we've made a very strong start to 2014, and as has been widely reported in the press, we ended last year with a customer base loan book of just under £1.5bn, and we're aiming to get, with the benefit of Centric, to about £2.5bn at the end of 2014."
Jim Cannon, Shawbrook head of asset finance, addressed his market more specifically, saying "The same is true in asset finance. We're looking for further growth. To date we're significantly ahead of budget."