News
Shawbrook reveals 'challenging year' for asset finance as it rejects takeover bid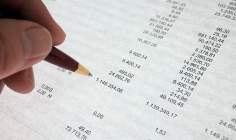 Shawbrook Bank announced that its asset finance offering had a 'challenging year' in 2016, posting its results the same day it rejected a takeover bid from a private equity joint venture for not reflecting the "long-term value of the company."
The challenger bank's saw both direct and broker asset finance decline by 28%, and gross asset yield diluting to 8.6%.
Despite this, originations grew to £1.9bn from £1.7bn a year earlier, and Shawbrook provided £4.1bn in customer loans, up from £3.4bn in 2015.

The bank's working capital solutions increased by 38% to £253m, while structured finance increased customer balances to £425m.
The challenger bank's underlying profit increased from £64.1m the year prior, while net operating income rose from £166.9m in 2015 to £209.6m for the full year of 2016.
Steve Pateman, Shawbrook's chief executive officer, praised the bank for 'discipline' in his first year in charge, and said that 'quality rather than quantity' would be the group's guiding principle.
Pateman said: "Shawbrook enters 2017 with a clear strategy, solid foundations, and high levels of staff and customer engagement.
"It is thus well placed to continue its growth trajectory notwithstanding the uncertainties that inevitably lie ahead."
Pollen Street Capital and BC Partners have until the end of March to submit a revised bid.