News
Simply funds excavators for Hawkes Group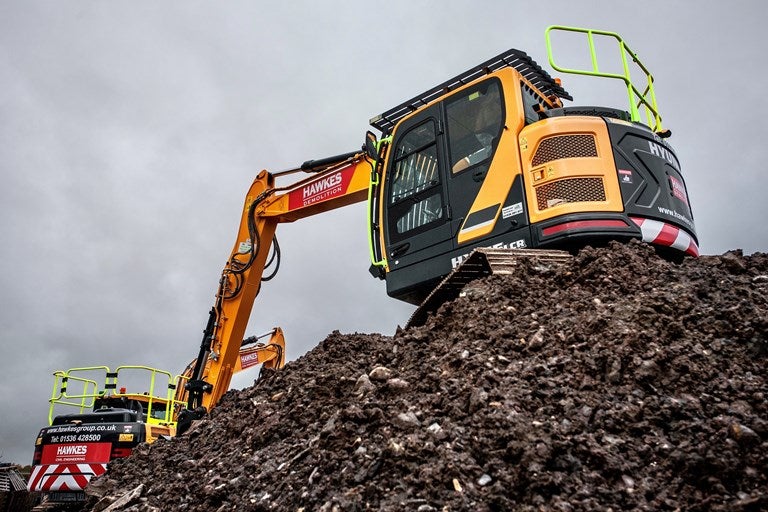 Simply has recently provided a £225k funding facility to the Hawkes Group, which will enable them to buy three excavators to work on further demolition contracts.
Hawkes Group in Northampton is one of the fastest growing construction industry partners in the UK. They offer services from demolition, civil engineering, plant hire, earthworks, landscaping, recycling and site cleaning.
They have worked on some of the most iconic buildings in the Midlands and with businesses including schools and hospitals.

Hawkes Group founded by group managing director Reece Hawkes added two new directors and shareholders to its senior team – Paul and Selena Bailey.
Hawkes said: "Our client-focused approach to construction is at the core of what we do.  From the very beginning we knew that we needed to differentiate ourselves from other providers in this space and, as part of this, we needed the right kit to do so.  Simply has an ethos around great service and customer satisfaction which is very similar to our own."
Penny Dee, national sales manager at Simply said: "I've worked with Reece for a number of years and I love how he is fully committed to his company.  Hawkes Group has always been a very professional, successful, customer-focused business. 
"As such, we were happy to listen to his proposals and fund the plant he needed.  The business' credentials have gone from strength to strength and now, with an expanded senior team, I look forward to seeing the leaps it will take in the future," she added.
In October, Simply announced their block discounting facility was boosted to £30m by Aldermore.
This was a £10m increase as Simply received £20m from Aldermore in March with the additional £10m making Simply one of Aldermore's most significant block funding partners.