News
SMEs still troubled by funding: Close Brothers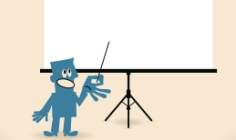 42% of businesses admit they could have better knowledge of alternative funding sources to bank lending according to the Close Brothers Business Barometer.
A further 13% said they were unaware of any alternatives to bank lending whatsoever.
Brian Dhenin, managing director of the Broker Division at Close Brothers Asset Finance, commented "Asset finance is one alternative that has become increasingly popular in recent years. However many businesses remain unaware of how it can help them to achieve their potential."

Close Brothers also found that over half of businesses plan to seek funding for growth in the next 12 months, but almost two thirds of that number are worried their bank will turn them down.
Research in the Barometer also found that this fear was growing. The third quarter 2013 Business Barometer states almost 10% fewer companies were worried banks would deny them access to financial support compared to the first quarter 2014.
Dhenin added "It's vital that firms consider other means of investment to help them fund their growth and find a solution that supports their needs."