News
Société Générale retains top Leaseurope ranking position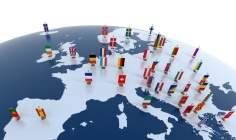 Société Générale Leasing Solutions, including fleet arm ALD Automotive, was the largest leasing organisation in Europe in 2013, with total new business of €11.96bn according to the 2013 Leaseurope Ranking of European Leasing Companies.
This was despite the figure falling from €12.7bn, as reported in Leaseurope's 2012 ranking.
BNP Paribas Leasing Solutions, including Arval, retained second position, and closed the gap on its compatriot French lessor, with new business volumes falling to €11.92bn, down from €12.3bn.

Although Société Générale retained the top spot by total new business, its 340,907 new contracts was behind Volkswagen Leasing's 436,973, and BNP's 436,403 new contracts in 2013.
Volkswagen Leasing also earned the third most new business, at €10.36bn. The German company did not compete in the previous year's survey, but was second the year before that.
De Lage Landen and Unicredit rounded out the top five, with €9.76bn and 8.80bn worth of new business respectively.
Overall, 79 companies participated in the survey, of which 62 were parent or stand-alone companies. This was slightly down from the 86 participants last year.
Overall, parent or stand-alone companies recorded over €130bn in business volumes, which was €6bn more than recorded in 2012, despite the drop in company numbers, and Leaseurope said this figure represented 52% of all leasing business written in Europe in 2013, up from 49% in 2012.
The average contract size was €35,678, and the top 20 companies accounted for just over 42% of the total value of new contracts, signed.