News
SQN Asset Finance to launch London IPO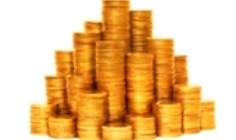 Guernsey based SQN Asset Finance is hoping to raise £150m in an IPO at the London Stock Exchange, with plans to operate in the US and throughout Europe.
The company said it plans to invest in business-essential equipments and assets with high value and long economic life relative to the investment term.
Although it plans to operate in the high value market, it does not intend to invest in big ticket, as transactions will be below £20m. The transaction size is instead expected to average between £3m and £6m, with lease terms expected to last between three and 10 years, depending on the asset.

It will operate with both hire purchase agreements, and straight equipment leasing contracts.
SQN Asset Finance will be managed by a team with over 50 years of combined experience in asset finance and equipment leasing.