News
Three new associate members for Leaseurope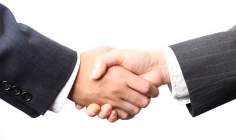 Leaseurope has named asset finance software provider International Decision Systems (IDS), SME credit assessor Paynet and LeaseWare developer Odessa as associate members.
Commenting on the new members, Jukka Salonen, Leaseurope's chair, said "The best way to make our industry stronger is by building up a platform at European level for people to meet, learn and share experience. This is a major element of our strategy, which we intend to develop even further going forward."
IDS's software includes InfoLease and Rapport, and the company provides pricing and origination support through to portfolio management. The company's European offices are based in London.

Speaking to Leasing Life, chief executive officer of IDS Michael Campbell said: ""We are pleased to join Leaseeurope as part of IDS's ongoing commitment to offer the highest level of products, services and support to our customers across the European region."
He added it would: "Enhance our ability to guide customers seeking further international expansion and business growth in this market."
In Canada and the US, PayNet maintains a proprietary database of small business loans, leases and lines of credit encompassing over 22 million contracts worth over $1.2tr (€0.9tr), which it uses to provide market data and predictive information.
Odessa is best known for its browser-based lease and loan origination and portfolio management system. The company has clients in North America, Europe and South Asia, and employs 350 staff focused on the leasing industry.
The new associate members follow accounting firm KPMG, which became a member in March.