News
UK Business Finance Guide highlights importance of leasing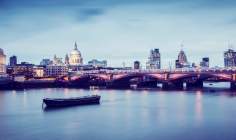 A new government guide to finance aimed at UK businesses has acknowledged asset finance as the "perfect solution" for securing equipment companies might not otherwise be able to afford.
Published by the British Business Bank and the Institute of Chartered Accountants of England and Wales (ICAEW), the guide touts asset finance's "flexibility", guaranteed by the option for businesses to replace or update equipment at the end of the lease period, and illustrates further benefits of leasing for businesses.
"Because the loans are secured wholly or largely on the asset being financed, the need for additional collateral is much reduced and there is more security for the user because the loan cannot be recalled during the life of the agreement," it explained.

With business investment forecast to grow 8.2% this year, according to the ICAEW's 2014 second quarter economic forecast, companies in the UK are increasingly likely to be investigating all finance channels.
Simon Goldie, head of asset finance at the Finance & Leasing Association (FLA), said of the guide: "Contributions from across the finance industry make this a must-have booklet for anyone in business, because it recognises that methods of financing investmentvary depending on the age, stage, size and type of business in question."
He added: "The FLA's section sets out the merits of equipment leasing and hire purchase, options which account for almost 30% of fixed capital investment in the UK last year."