News
UK commercial vehicle manufacturing falls again in May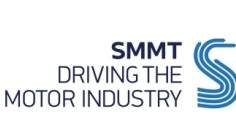 According to the latest figures released by the Society of Motor Manufacturers and Traders (SMMT), the number of commercial vehicles manufactured fell 32.2% to 5,127 last month, compared to May 2013.
The number of commercial vehicles produced for the export market witnessed a particularly sharp fall year-on-year of 43.8% from 3,898 to 2,190, the domestic market faring little better with a 19.8% fall from 3,662 to 2,937.
Year-to-date, production fell 22.8% from 40,037 to 30,917 overall, with both the home and export markets witnessing similar decreases of 24.1% and 21.4% to 15,349 and 15,568 respectively.

Mike Hawes, chief executive of SMMT, said the figures were symptomatic of the continued effect of production restructuring last year, and reassured: "There is light at the end of the tunnel, however, as we look forward to the end of this impact in late summer."
He added: "The next few months will also see new models rolling off UK assembly lines, which will help boost production numbers."