News
UK Finance proposes industry-funded dispute scheme for larger SMEs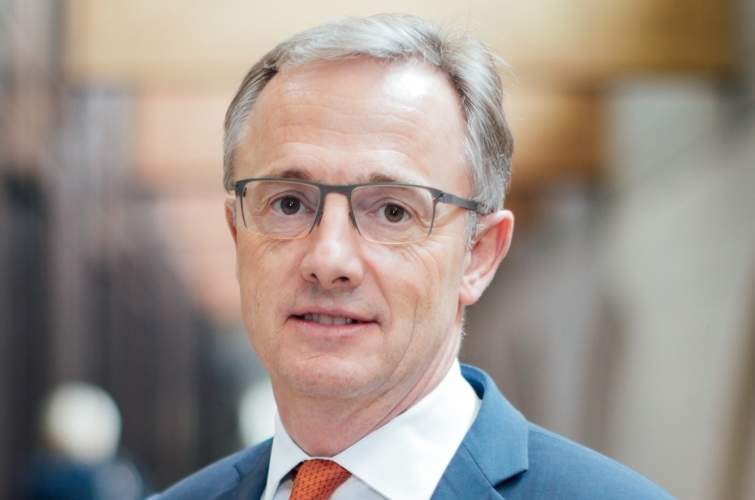 Banking trade association UK Finance has proposed an industry-funded alternative dispute resolution (ADR) service for larger SMEs, supported by the seven largest high street banks.
Small and medium-size enterprises (SMEs) with a turnover between £6.5m and £10m and a balance sheet up to £7.5m will be able to have their banking and finance disputes reviewed and redressed through alternative dispute resolution arrangements, following the creation of a specialist ombudsman service to address larger and more complex cases for eligible SMEs.
The UK Finance proposals were set out in response to the recommendations of Simon Walker's independent Review of ADR for SMEs, and in support of the planned regulatory extension of Financial Ombudsman (FOS) powers by the FCA in April 2019.

Barclays, CYBG, Danske Bank, HSBC UK, Lloyds Banking Group, Royal Bank of Scotland, and Santander UK have all backed the plans.
This new scheme will recommend appropriate awards for redress, which will be binding on banks up to a new higher level of £600,000 (meaning the bank cannot appeal any award up to this threshold). As with the current FOS binding award levels, both parties can appeal over this threshold and the SME can still go to court if it wants to pursue an award above the threshold.
In addition, UK Finance said the industry was committed to establishing an independent review process for unresolved legacy complaints brought forward by SMEs since 2008. This is alongside the creation of an independent SME advisory council with the ability to consider the treatment of SME customers and emerging issues and trends.
To deliver these new voluntary arrangements, the industry will establish an independent Implementation Steering Group to undertake further work to develop the scope, operation and funding of the scheme for eligible historic cases; and to develop and implement the voluntary ombudsman scheme refining the application, delivery and funding of a voluntary ombudsman scheme for SMEs with turnover of between £6.5 million and £10 million and a balance sheet up to £7.5 million.
The Steering Group will be established and commence work in December 2018 – the chair is yet to be announced.
UK Finance and its members will seek to work with the Co-Chairs of the All-Party Parliamentary Group on Fair Business Banking and representatives from the British Chambers of Commerce and the Federation of Small Business, acting in consultation with HM Treasury, the FCA and the FOS as appropriate to select the Chair.
The industry is aiming to implement these voluntary ombudsman arrangements by September 2019.
Independent SME Advisory Council
UK Finance said it will also support the creation of an independent and transparent advisory council with the ability to consider emerging trends and issues regarding access to finance, the treatment of SME customers by financial services providers and the provision of appropriate support to SMEs to ensure there is an ongoing dialogue to address potential challenges early and effectively.
Stephen Jones, UK Finance chief executive, said: "SMEs are essential to the success of our economy. It's therefore vital that lessons are learned from incidents of poor treatment of SMEs by the banking industry and that future redress schemes are fit for purpose. The Review made a number of important recommendations on how to do this which the industry is committed to taking forward to deliver stronger and fairer outcomes for SME customers.
"Supporting and delivering a new mechanism to provide access to alternative dispute resolution for businesses outside the current FOS remit as well as providing a review mechanism for unresolved historic complaints is just one important part of the industry's commitment to serving SMEs better.
"These are significant steps in restoring trust between SMEs and the financial industry. We will now work closely with business groups, the government and regulators to deliver these important changes as quickly as possible."
Adam Marshall, Director General of the British Chambers of Commerce, said: "We welcome these important moves to build greater confidence between business and banks, following a period where some longstanding business banking relationships have faced challenges.
"Providing businesses with a route to address historic problems quickly and fairly is a particularly important step, but so too is the creation of a strong dispute resolution process for the future. It will be critically important for banks to ensure their business customers are aware of these new routes to resolve disputes, which will strengthen the confidence of many SMEs."
Matthew Fell, CBI Chief UK Policy Director, said: "These recommendations are steps in the right direction. The issue of SME banking disputes remain a critical issue for business. If we are to continue to rebuild trust between SMEs and the banks that serve them, we need solutions that not only deal with the legacy of the past but also are capable of facing the challenges of tomorrow.
"A mechanism that can provide swift, fair and reasonable adjudications to deal with complex disputes will build on the welcome extension of the remit of the Financial Ombudsman Service. Whilst there remains much to be done, the banking industry's response is building a platform for the future."
Free download worth over $5000
Download our 2018 Technology, Media and Telecoms Predictions Report
Worth up to $5,850
In this report, we look at the 30 big tech themes for 2019, identifying winners and losers for each theme. This report will impact all industries helping:
CEOs/Senior Staff: in all industries understand the disruptive threats to their competitive landscape
Investors: Helps fund managers focus their time on the most interesting investment opportunities in global TM