News
UK Van and Truck Registrations up: SMMT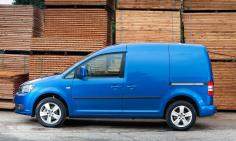 Total UK commercial vehicle registrations rose 12.6% year-on-year in May to 27,198.
Of these, 24,283 registrations were vans, 18.4% above the May 2013 figure. This was a marked contrast to April, where van registration slipped 0.6% year-on-year.
The number of trucks registrations fell 20% to 2,915, as the effects of the switch to Euro-6 compliant models continued to take its toll.

Year-to-date figures told a similar tale, with the total number of vans growing 13.3% to 124,820, and the number of trucks falling 23.8%, to 13,207.
Total commercial vehicles for 2014 so far are up 8.3% year-to-date, to 337,857.
Commenting on the figures Mike Hawes, SMMT chief executive, said "Vans continue to perform in-line with SMMT's expectations for the year, while trucks lag behind 2013 levels as the effect of switching to new Euro-6 compliant models is ongoing.
"It is likely that 2014 truck volumes will fall behind last year's total, while new van introductions should sustain this part of the market."