News
Ultimate Finance names chief executive officer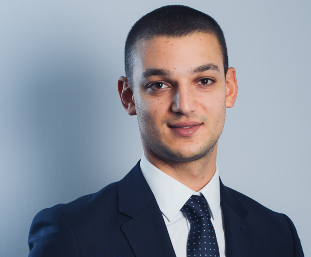 Ultimate Finance has appointed a chief executive officer to replace Ron Robson who stepped down from leading the business to focus on other responsibilities in the Tavistock Group.
Josh Levy succeeds Ron Robson who served as chief executive officer since 2015. Levy, a serving board member of Ultimate Finance, has been working alongside Robson and the leadership team over the last year prior to taking on its day-to-day leadership.
Beginning his career in the Investment Banking Division of Investec Bank, Levy has worked at Tavistock Group since 2016 and is on the board at Mitchells & Butlers.

Levy said: "It is a privilege to succeed Ron and to now drive the delivery of the Ultimate Finance strategy. The continued progress of the business is a testament to Ron's leadership and the wider company.
"I've been able to spend a lot of time with Ron and the Executive team over the last year. The strategy and priorities remain the same. I am focused on us continuing to provide good funding and supporting our customers navigate the challenges they face."
Robson said: "I am delighted for Josh as he replaces me as chief executive officer. We have worked closely together in the last year, and we've had a record year, growing our loan book and providing more than £1.4bn to UK SMEs in 2018. While I am concluding my tenure, at Ultimate Finance, I am pleased to be staying within the Tavistock Group. After 10 years at Tavistock, the last four as chief executive officer of Ultimate, I will be focusing on my other responsibilities within the group. Josh is ideally placed to take over as chief executive officer from here on and drive the business to the next level."
Ultimate Finance was acquired by investment company Tavistock in 2015. Last September, Ultimate Finance appointed three executives to its London and south-east sales team, all of whom covered positions within Independent Growth Finance (IGF).