News
Ultra-low emission LCV sales show 21% yearly growth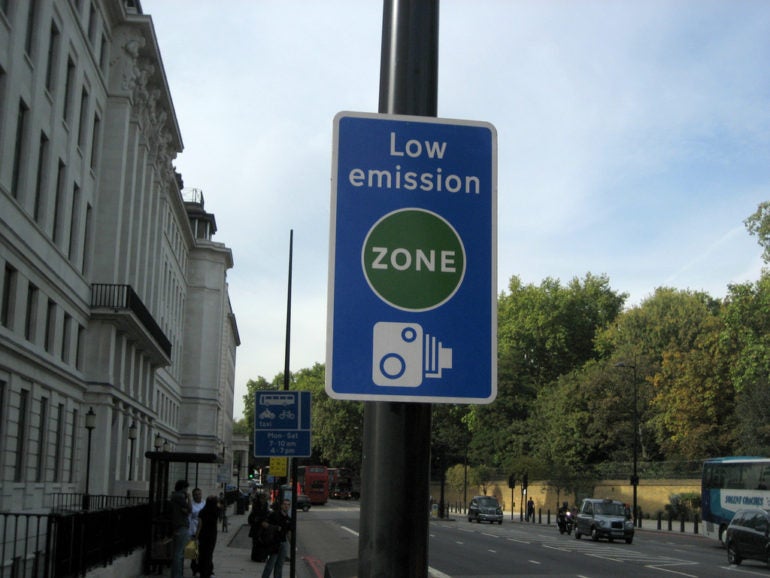 Research from Funding Options, an online businesses finance aggregator, has shown that sales of eco-friendly commercial vans in the UK have increased by 21% in the year to September 2018.
1,523 were sold in the year, up from 1,254 from 2016/17. The number of ultra-low emission vans on the road has more than quadrupled since 2012, when there were just 319 sales recorded.
Motivations for businesses moving to low-emission vehicles include exemption from London's congestion charge. Many older vans are run on diesel, which from April 2019 will have to pay twice as much in congestion charges in the capital. The city of Birmingham is also planning to introduce a congestion charge.

In the last year, the government has added three low-emission vans to its list of vehicles eligible for grants. There are now ten vans for which grants will pay 20% of the sale price for, up to a maximum of £8,000. The numbers are still low in context, representing less than 1% of all van's on UK roads.
Conrad Ford, chief executive officer of Funding Options, said: "Smaller businesses are becoming more aware of the long-term benefits of being environmentally friendly, and are investing more in 'green' assets as a result."
"If you are a strongly branded business involved in home delivery or home servicing you can hardly avoid customer pressure for you to green your commercial vehicles. While many larger corporations have the spare capital to commit to environmentally friendly initiatives, smaller businesses often have to prioritise investment in other areas."
"This can lead to businesses running old, inefficient vehicles. However, public perception and Government grants have encouraged smaller businesses to update their fleets for the long-term."
Last month Motor Finance reported at the University of West England (UWE) for an event on its Bristol campus that brought together experts from fleet management, electric vehicles (EVs) and academic research to discuss the potential impact of Clean Air Zones (CAZs) and the wider adoption of EVs.