News
Broker V4B enters daily hire market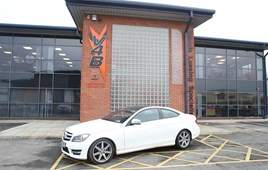 The V4B Group has introduced daily hire company Absolute Car and Van Hire (ACV), in response to demand for short-term hire from vehicle leasing customers.
ACV will be based at the V4B Group's headquarters in Wrexham. Vehicle leasing broker V4B was founded in 1992, and supplies over 2,500 vehicles a year.
ACV will offer rentals in range from single day up to 12 months. Small hatchbacks such as the Ford Fiesta will be offered in the region of £30 a day for a daily to weekly hire. Options available go up to luxury 4x4s such as the Volvo XC90, available for less than £100 a day for rentals longer than six months.

Customers will also be able to access a wide choice of vans including every length of transit, double-cabs, pick-up trucks and heavy-duty vehicles up to 7.5 tonnes.
Kayleigh Evans, short-term hire manager at ACV, said: "With more than 26 years' experience in the leasing industry the V4B Group has proven experience and knowledge as a leasing broker.  Extending this knowledge to the short-term hire market will give customers reassurance that they are dealing with a reputable company.
"We aim to continue the impressive level of customer service provided by V4B within ACV, offering all customers an exceptional service."
Last month, quarterly leasing survey results released by the British Vehicle Rental and Leasing Association (BVRLA) showed a decline in the fleet leasing sector for the first time since it began compiling the report.