News
UK trade bodies ask government for clarity on low-emission treatment of HGVs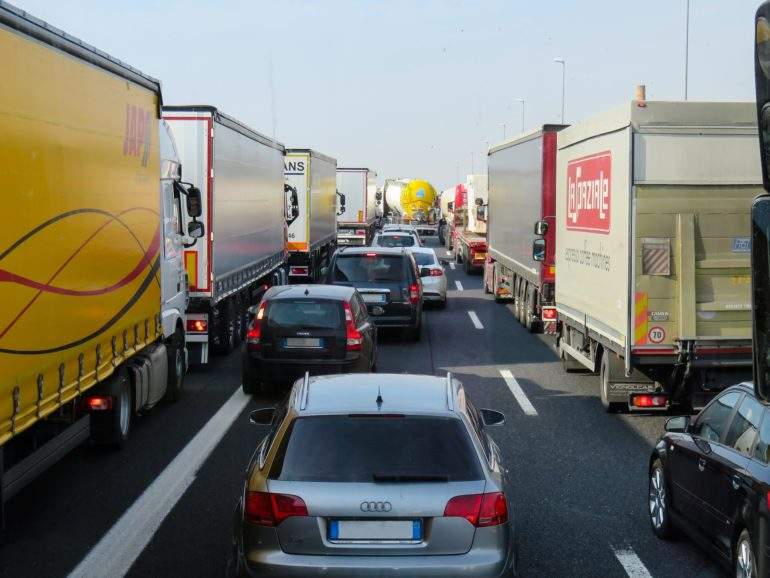 A number of trade bodies in the UK's leasing, transport and vehicle distribution spaces have called for clarity on how heavy goods vehicles (HGVs) will be treated in future clean air zones (CAZs).
In a joint letter to Transport Secretary Chris Grayling, the British Vehicle and Rental Association (BVRLA), Road Haulage Association (RHA), Freight Transport Association (FTA) and National Franchised Dealers Association (NFDA) have asked for measures to ensure low-emission zones will not put businesses that rely on HGVs at a disadvantage.
"The vehicle rental and leasing sector has spent the last ten years helping commercial vehicle operators meet the requirements of the London low emission zone and understands the cost and operational challenges they face with the potential introduction of new CAZs across the UK," said BVRLA chief executive Gerry Keaney.

According to the trade bodies, under current plans HGV operators would incur a £100 charge on every vehicle equipped with a lower standard than Euro 6, potentially rising running costs of non-compliant vehicles by as much as 25% daily.
The associations said that even if firms decided to upgrade their HGV fleet to meet regulations, there would not be sufficient HGV production capacity to meet demand for Euro 6. They added that retrofitting was not an option either, since there is no approved retrofitting scheme for HGVs at the moment.
In order to limit the impact of CAZs on businesses, the trade bodies proposed a series of alternative measures, namely:
Loading ...
allow night-time deliveries and limited access to bus lanes;
provide CAZ exemptions on routes that lead to garages, distribution hubs or test centres;
granting a reduced CAZ charge for Euro 5 trucks, in order to maintain their value in the used market;
harmonise CAZ standards and their administration across Britain;
provide local authorities with guidance and resources to identify congestion and pollution hotspots, subsequently reducing the need for CAZs.
Sue Robinson, NFDA director, said: ""The NFDA Commercial Vehicle division believes strongly in pursuing better air quality throughout our towns and cities, however it is vital that HGV operators should be urged to use graduated fees when entering CAZ.
"Exemptions should not just apply to Euro 6 engine trucks. Graduating these fees to cleaner engines will encourage operators of the dirtiest diesels to move to cleaner used trucks such as Euro 5-power HGVs."