News
VW Commercial vehicles post strong growth in Western Europe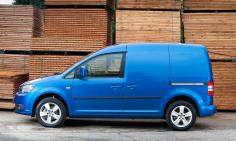 Sales at Volkswagen Commercial Vehicles increased 6.2% in Western Europe in the first five months of 2014 compared to the same period in 2013, to 117,500 vehicles.
British sales were up 16.5% in this period to 19,000, while in Germany sales jumped 3.1% to 45,200. Spanish sales grew from 2,700 in the first five months of 2013 to 3,900 in the first five months of 2014.
Bram Schot, member of the board of management for sales and marketing at Volkswagen Commercial Vehicles said the economic recovery in Western Europe vehicle market was noticeable. He added "In our main sales markets customer demand for our highly successful models continues to grow; in May orders increased strongly yet again. Our production plants are running at full steam."

Sales increased slightly in Eastern Europe, up 1.7% to 15,700.
Despite the success in Western Europe, sales fell globally 3.3% to 178,400.