News
Xerox eyes leasing unit sale following Fujifilm merger collapse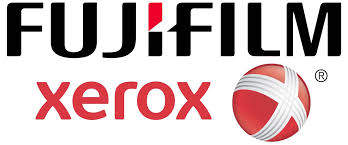 Xerox is considering the sale of its leasing unit in order to attract a buyer after its failed $6.1bn Fujifilm merger, according to reports.
Carl Icahn and Darwin Deason, activist investors who took control of Xerox earlier this year, are considering an auction for the parent after the sale of the leasing unit, which Reuters reported as having market capitalisation of $6.4bn and total debts of $5.5bn.
Several sources told Reuters that the sale of Xerox's leasing business would relieve $3.1bn of debt from Xerox's balance sheet. This would make the parent more attractive to a private equity buyer who could then load additional debt onto Xerox to drive returns to its investors.

The business was approached by private equity buyers in May following the collapse of the FujiFilm merger.
A final decision on whether to sell has not yet been reached.
Failed merger
Fujifilm and Xerox have been locked in a legal dispute since its $6.1bn merger faltered in May.
Loading ...
Leasing Life reported in January that the merger by Fujifilm of its Xerox company and Fuji Xerox joint venture was aimed at cutting costs and would have resulted in 10,000 job cuts at Fuji Xerox by 2020.
Fujifilm was aiming to make savings of $1.2bn (€960m) by 2022, and $450m of savings were targeted from Fuji Xerox.
According to Reuters, Icahn and Deason, who own 15% of shares in Xerox, put pressure on the business to end its deal with Fujifilm. Fujifilm sued Xerox for more than $1bn as a result, citing a breach of its merger contract, which Xerox disputes.
The joint venture between the two companies, Fuji Xerox, is not said to be at risk at the moment, despite the growing dispute between the partner businesses.
According to reports, Xerox said it would start sourcing products from new vendor partners to lower its dependence on Fujifilm, and drew doubts on renewing a tech agreement with Fuji Xerox.
In response, Fujifilm has threated to compete in the Asia-Pacific market and to challenge it in America and Europe if it failed to renew the tech agreement in 2021.