News
Yanmar appoints MTS Plant to UK and Ireland dealer network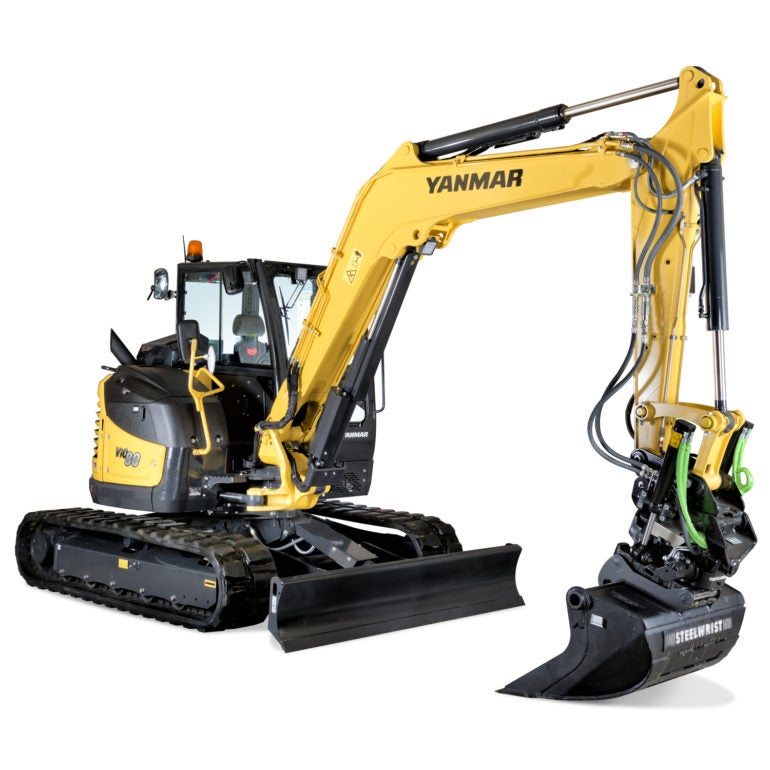 Yanmar Construction Equipment Europe has appointed MTS Plant to its UK and Ireland dealer network.
The sales and rental provider will be responsible for distributing Yanmar's portfolio of excavators, carriers and wheeled-loaders to construction companies across Yorkshire, Lancashire and Cheshire.
Founded in 1986, MTS Plant will be responsible for increasing fleet and operator access to the latest Yanmar range.

David Cockayne, UK & Ireland sales manager at Yanmar, said: "As one of the region's leading sales and rental specialists, renowned for delivering exceptional service for construction professionals nationwide, we're excited to be working with MTS Plant.
"With a wide range of loaders, carriers and both tracked and wheeled excavators, from 1 to 12-tonne payloads, we are bringing European innovation to construction professionals nationwide. Appointing MTS Plant to our dealer network will significantly expand our presence across Yorkshire, Lancashire, Cheshire and the north of England."
Sarah Black, managing director at MTS Plant, said: "The Yanmar brand is renowned globally for its reliability, build quality and progressive technology – with a strong reputation. This pioneering drive remains a key part of the Yanmar brand today, with its engines leading the way globally in terms of emissions and efficiency.
Loading ...
"We're excited to be working with a brand which shares our strategy and focuses on the customer and operator. Customers can already visit our website to find detailed information on the full range of Yanmar construction equipment and market leading competitive deals."
MTS Plant will cover 38 northern UK areas, from Barnsley to York East Riding. The firm will also support Yanmar at upcoming trade exhibitions, including Bauma, the global construction trade fair held in Germany and UK construction exposition event PlantWorx.
Yanmar Construction Equipment Europe production sites based in Saint-Dizier (France) and in Crailsheim (Germany). MTS Plant offer plant machinery including micro to 12.0 tonne excavators, wheel loaders, skidsteer and tracked loaders, dumpers and attachments for sale both new and second-hand.
In January, Yanmar Construction Equipment Europe (CEE) has launched a used equipment remarketing service to help plant hire firms update their fleets.
Last year Leasing Life spoke to experts in the yellow goods sector to look at this continually expanding area of the asset finance industry.